It's a manual for life, for how to live with more significance and greater satisfaction. As you step into this journey of purpose and passion, you may just find yourself happier than you've ever been. I truly hope so.

~Jeff Goins
26 realistic and actionable strategies to help you become happier and live with more passion and satisfaction.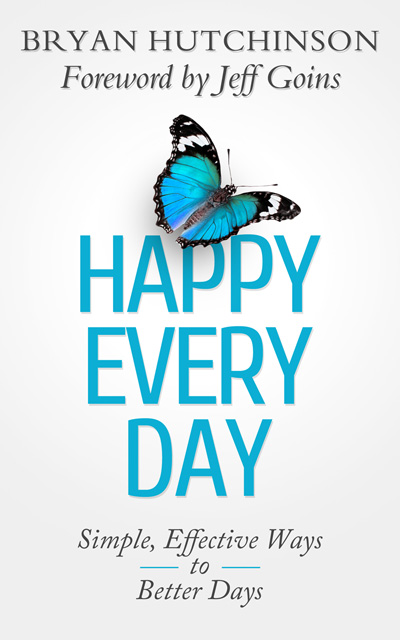 It's too easy to give in to the daily grind and become filled with stress, anxiety and anxiousness, and then become creatively blocked, unproductive and unhappy.
But when you take a few specifically designed moments each day for yourself you can re-energize your enthusiasm, motivation, and passion.
When happy, you are naturally more productive and creative.
If you are like most people, then you are conditioned to wait for the next shoe to drop. It's not your fault, and there's no one to blame. It's just the way it is and there's nothing you can do about it.
Or is there?
I had several "why didn't I think of that" moments while reading this book.

~Renee Baude, Joyful Mom Blogger
You'll come back to it again and again for inspiration, insight, and that boost everyone needs once in a while.

~Dana Sitar, author of A Writer's Bucket List
Bryan, from his own life experiences and dedicated study, provides a road map to make our journey more enjoyable, more pleasant and more positive. He provides an excellent framework for mindful, joyous living.

Sharon St. John, LPC and Life Coach
Bryan Hutchinson captures unique perspectives to practice acquiring happiness on a daily basis. It's not the same regurgitation of the old, obvious advice, but it is instead a compilation of calls-to-action to push you towards a life of happiness and gratitude.

-Vincent Nguyen, author of the Self Stairway blog.