Note:
This is a guest post by C.S. Lakin, she is a
multi-published best-selling novelist
and writing coach. She works full-time as a copyeditor and critiques about two hundred manuscripts a year. She teaches writing workshops and gives instruction on her award-winning blog
Live Write Thrive
. Her new book—
The 12 Key Pillars of Novel Construction
—is designed to help writers learn the secrets of cinematic technique.
*1 lucky commenter on this post will win a digital copy of C.S. Lakin's new book!
Every great novel starts with a basic idea.
You could phrase an idea by starting with "What if . . . ?" What if a comet was about to crash into Earth and scientists had to find a way to destroy it? What if a man on death row was innocent and only one person believed him? What if a woman fell in love with a man and it turned out he was her brother?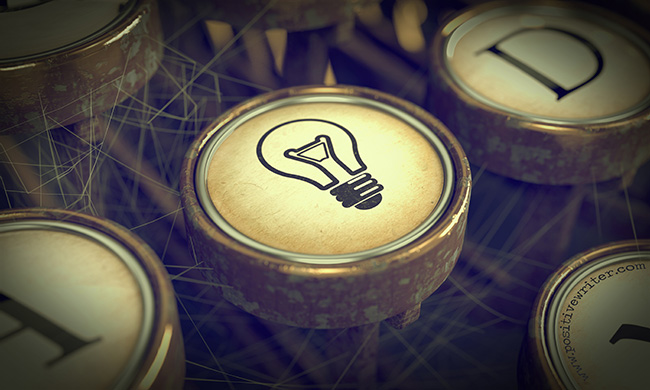 Writers generate innumerable ideas for stories, and many ideas they come up with have a germ of potential—the potential to be turned into a truly great novel. Every great novel, in the beginning, started with some idea.
Ideas Are a Dime a Dozen
But, a great idea does not make a novel. Some ideas are fine for a short story, but they don't have the "legs" to be fashioned into a lengthy novel. Almost all ideas fall way too short of novel potential.
Well, how can you determine what has legs and what doesn't?
It's only when ideas are developed into a "Concept with a Kicker" that they start to have the potential to be worked into a novel.
Think about a lump of clay. That's your idea. That lump of clay is not a beautiful vase. It's just a lump of potential. That is what your good idea is.
We all have a lot of lumps on the table, but they are not going to turn into vases by sitting there. You are going to have to work on them to get them into shape.
So in this way, ideas need to be taken to a higher level; they have to have a kicker. Ideas are a dime a dozen. Maybe even two dozen.
So, What Is a Kicker?
A kicker is the very specific, unique "shape" that idea is going to take on. The kicker takes the blah lump of clay and turns it into a stunning vase. Or sculpture. Or whatever you have in mind as the finished product.
Just how in the world do you take an idea and infuse it with a kicker?
I might be so bold as to say that you could take just about any idea, even if it's pretty lame, and turn it into a terrific concept if you come up with a great kicker.
What It's Not
A kicker isn't the same thing as a plot twist. Plot twists are "kickers" in their own right—meaning they are surprising turns or reveals in a story, and, as such, they "kick" the plot into high gear.
Some novels have a great plot twist at the end, like Jodi Picoult's best seller My Sister's Keeper. The plot twist is so intense and unexpected, it evokes a lot of emotion from many readers. Picoult masterfully created a shocking ending to this very heavy drama.
Yet, the twisty ending wasn't the kicker. A novel can't ride four hundred pages on a kicker in the last chapter. And likewise—if you have a plot twist early on in the book, if it's just a simple plot twist, it won't give the novel "legs" to last the entire read.
In My Sister's Keeper, Picoult creates a great kicker. This is the story of a girl named Anna, who is conceived for one purpose: to be a donor for her older sister, Kate, who has leukemia. That, in itself, is quite a kicker, for it brings to mind all kinds of conflict (resentment, jealousy, anger, etc.).
A girl with leukemia needs a donor, and the best choice would be one who is blood related and as closely compatible as possible. But Picoult kicks her idea even higher by centering the book on the plot element of Anna seeking legal action against her parents to prevent them from forcing her to be a donor.
Now look at how the stakes have been raised. Anna's actions can now endanger Kate's life, as well as cause a painful rift between her and her parents. And deeply embedded in this kicker is yet another one—which has to do with how Kate feels about both her illness and her sister's role as her blood and bone marrow donor.
Plot Twists Are Not "Concept Kickers"
Think about the blockbuster movie The Planet of the Apes. Do you recall the great twist/surprise kicker at the end, showing Commander Taylor coming upon the half-buried Statue of Liberty and realizing, to his horror, that he is on Earth and not some other planet? That's a great moment.
But if the movie failed to have a great Concept with a Kicker all the way through, no one would have stayed in the theater long enough to see that ending.
What is the Concept with a Kicker for the movie? I would say it is something like this: "An astronaut lands on a planet run by intelligent apes that enslave humans—who are the unintelligent animals. Taylor's intelligence threatens to destroy the apes' entire way of life and worldview, and so they do whatever they must to stop him from reaching his goal (which is to escape)."
The movie as a whole is not about the twist at the end; it's about the problem created by the situation and what the hero must do to remedy it and reach his goal. The secret of the apes' past is an important plot element in the movie that drives the story and tension, but it's not the core of the concept.
In a similar way, the Concept with a Kicker for The Sixth Sense is not wrapped up in the fact that Dr. Malcolm Crowe realizes, to his shock, that he is actually dead. That is a brilliant plot twist, and certainly is foundational to the plot.
But just what makes that movie so compelling—all the way up to where we actually see the scene in which Malcolm has his moment of realization?
The story concept has a great kicker. It's about a therapist racked by the guilt of failure and seeking personal redemption through helping a very disturbed boy who can "see dead people." He thinks that by helping young Cole he will find the peace he urgently needs, and by using his skills as a therapist, he succeeds in both reaching his goal and in helping "cure" Cole.
The playing out of this concept is fascinating, and even without the twist it would be a strong story.
Writer/director of The Sixth Sense, M. Night Shyamalan, uses a similar technique with Unbreakable and Signs. Both these movies have surprising plot twists near the end, but the concept for each has a great kicker that supports the whole story. Both are about rich characters driven by extreme need and passion and going after a specific goal, while facing tough inner and outer conflict along the way.
His themes are huge and powerful in these stories. These essential elements need to accompany a strong kicker of an idea.
You Don't Need a Wholly Original Basic Idea
You've probably heard it said there are only so many basic plot ideas, and that's true. Every general plot for a novel has been done many times over. And many terrific novels are just variations on the same old story.
So, if it's not required to come up with a wholly unique plot that no one else has ever done, how can a general idea get turned into a Concept with a Kicker?
By tweaking the norm or expected. Bring to that tired old plot idea something unexpected, something intriguing—some factor or component that will shake the traditional, basic, simplistic story and make it a Concept with a Kicker.
So don't be satisfied with that unformed lump of clay. Work on it until you fashion it into a stunning object that grabs attention.
What novel or movie comes to your mind that has a great kicker (not plot twist)? Think about concept. What makes it unique, fresh, original? This is great practice – I'd love to read your ideas in the comments.
*Random drawing for a copy of C.S. Lakin's new book:
One of the commenters to this post will be the luck winner of a digital copy of The 12 Key Pillars of Novel Construction. Drawing will take place Friday, 20 March 2015. So be sure to leave a comment. The only requirement, besides commenting, is that you must be a Positive Writer subscriber to win.