How do I become a better writer? (&) How do I get more attention for my work?
Those are the two questions I'm asked the most.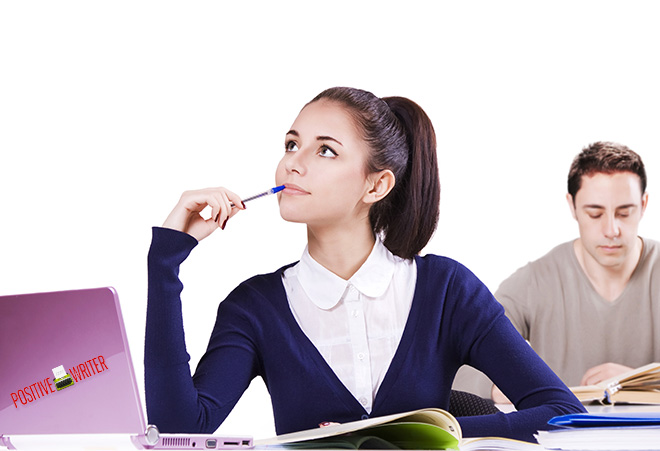 Let's face it, writers want to get better at writing and we want to attract as much attention for said writing as possible.
The better we get, the more attention we attract, and the more likely we will land writing offers, book contracts, and start making a little change from our work.
How? I think the answer will surprise you.
In fact, it's so surprising that most people ignore it, or discount it, or decide it's a great idea and they should do it, but not now – or they've tried it a few times, and simply forgot about it or they didn't do it with purpose.
What am I talking about? Writing. Of course. But a certain kind of writing. Journaling. And not just any journaling:
Positive Journaling.
But why?
I'm glad you asked.
Voice
Your voice is what sets you apart from everyone else.
Having a voice is for anyone trying to make it as an artist. In fact, one's voice is just as vital in the workplace for advancement, and yes, even at Friday night parties.
The life of the party, the golden boy or girl at work, the blogger who everyone is talking about, or the singer on the radio who you can't stop listening to, has found and embraced their voice.
However, the harsh reality is, most people never find their voice, because they don't know how, or worse, they don't even know what it is, or that they have one.
Let me be clear: Everyone has a voice.
For example, there are tens of thousands of bloggers blogging about any specific topic, but only a few of them are well-known and read. The rest seem to be writing for the void.
I was there. I used to write for the void, but I learned how to change that.
You can, too.
There are artists of all types who do great work and deserve attention, but they live in obscurity, never selling much of their work despite their best efforts. Many eventually give up.
Why?
They never found their true, authentic voice, much less embrace it.
Talent. You've got that. Ambition. Check. Drive. You've got that, too.
But those are not the key.
People with less talent, half the ambition, and little drive to speak of seem to just wake up and hit the big-time. It's because they've got the one thing that matters most.
It's all about your voice.
Nothing is more important for coming into your own, distinguishing yourself, and getting the attention you deserve.
Positive Journaling is one of the best tools for finding your voice and bringing it to life.
Once you've found your voice and begin writing in your most open and honest manner, free from inhibitions and are less self-conscious, your audience will be attracted to you like a moth to a flame.
This is why journaling with purpose is so important.
My advice for becoming a better writer who attracts an audience of admiring readers is to start a positive journal.
That's what I teach in The Art of Positive Journaling.
Have you joined yet? I hope you do. Click here to go to the course.