Last year I ran a contest about becoming a writer. I asked people to write their story about the moment when they knew they were a writer. The stories came in like a flood. It was amazing. The stories were motivating and inspiring.
But this year, I want you to take it one step further…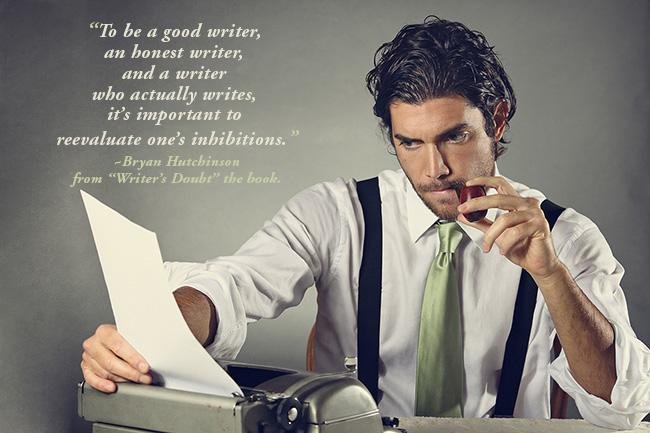 What did you do to overcome doubt before you were able to admit, that yes, you are a writer?
What are you doing in order to win the constant battle with the enemy within who tries to stop you?
You know who I am talking about.
He's your internal naysayer, the one who is always trying to trip you up and cause you to stall. If he had his way you would quit writing and never look back. The reality is, if we are willing to admit it, sometimes he does win. Doesn't he?
We've all gone through the struggle. We've all had to find a way to slay the beast within. And it wasn't easy. Those battles never are, and truth be told, they never end. We're still taking up arms every day.
That's what real writers do.
But there are those who did not overcome the struggle, who did not endure, those who never found a way to slay the beast and instead they fell victim and gave up.
Not everyone's story is a glorious one of triumph. Because like with all battles, there are casualties, there are those who never rise again to write again.
But that's not you, or it doesn't have to be.
You are a writer.
You are, and you must find ways that work to overcome the harshest critic of all, the critic within, you.
What advice would you give others who are waging their own battles?
Share your true story and let others know they are not alone.
There is great power in the telling of one's story, it's liberating, it's healing, and it can serve as a beacon for others to follow.
But, how vulnerable are you willing to be?
The difference between great writers and want-to-be-great writers, is between the lines, it's the truth, it's what you are willing to reveal about yourself.
How far are you willing to go?
How much does writing really mean to you? 
What's holding your back?
Is the fear and doubt too much to bear? It is, for most.
Because, if we're being honest, it's not actually the writing itself, it's what we may reveal in our writing that holds most of us back.
It's okay.
Not everyone is meant to write their story.
Not everyone is meant to be a writer.
But you are a writer!
If you're ready to share your story, if you're ready to be honest and stop embracing the fancy fake fluff about how great you are, and instead share the story of how great you really are, share with us the story about what you had to go through to become a writer, despite your internal naysayer and in spite of the crushing power of doubt.
Join writers everywhere who are overcoming Writer's Doubt and share your story, too! Share it with us by entering your essay in the "Overcoming Writer's Doubt" writing contest.
Maybe you're still waging the battle, maybe you're not completely ready, but then when is the battle over and when is anyone completely ready?
Again, how vulnerable, and honest, are you willing to be?
Are you ready to be a writer? Find out the truth! Only you can reveal it.
It's easy to write fluff, but it's quite another to dig deep within and tell the story we wish we could keep hidden, the story of dread, the story about how we doubt if we are, or ever will be, good enough, the story about how we don't feel worthy.
The real story, dammit.
The story that matters. The story that makes you a writer, because despite the odds, in spite of your fears and overwhelming doubts:
YOU ARE A WRITER!
Aren't you?
Go ahead, dare to admit it, because that's the first step to overcoming doubt.
It's not easy to write such a story, much less share it, so how about beginning by telling us a little about you and your story in the comments.
Readers have been sending me their favorite quotes from "Writer's Doubt." Thank you! I've decided to use the excerpts to create posters you can download. Here's the link to the poster for this post. Subscribe to collect them all! If there's a short excerpt from "Writer's Doubt" you'd like used on a poster, feel free to email it to me or share it in the comments.
Let the world burn through you. Throw the prism light, white hot, on paper.  —Ray Bradbury