I'd like your help with choosing the best Writing blogs for 2016. Are you up for the challenge?
The annual blog awards here on Positive Writer is a pretty big deal, as the previous award announcements have been viewed over a million times to date and have received thousands of shares on social networks. It's great exposure to say the least, but just as importantly it introduces countless readers to blogs they might not have found otherwise.
So make sure your favorite is included in this year's announcement. Find out how…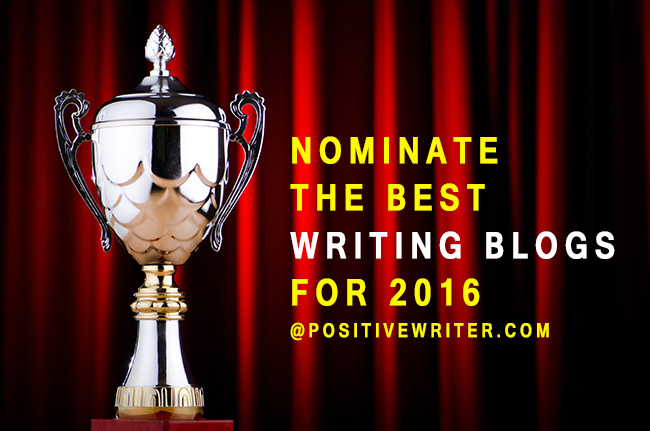 Here's how to nominate your favorite writing blog:
Post a link to your favorite in the comments with a short explanation as to why you are nominating it.
Blogs with more than one nomination will be given priority to making the list. Thus, the more nominations a specific blog receives the better its chances of being selected.
The nominated blogs can be by multiple authors and can be about other topics, as long as writing is the main topic.
The final date for nominations is 30 January 2016.
Post your nomination in the comments.