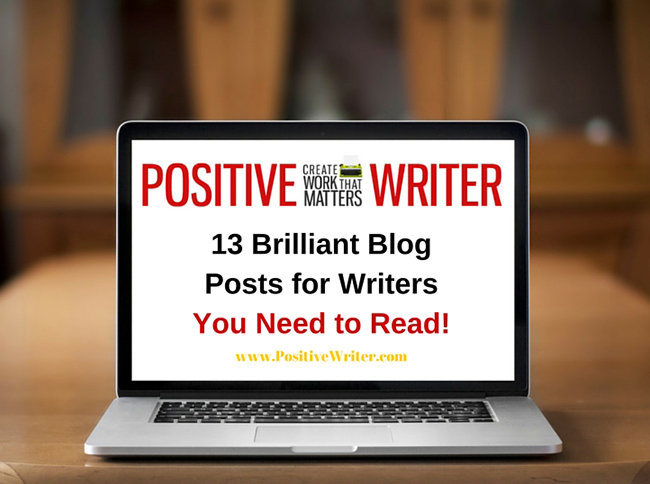 13 Brilliant Blog Posts for Writers
25 Valuable Lessons from Seriously Successful Writers
Think your writing problems are unique? Think again. 25 successful writers – including two million-selling authors – share their hard-won solutions.
100 Writing Practice Lessons & Exercises
If you want to write better, you need practice. But what does a writing practice look like? Get everything you need to kick off your writing practice in this post.
New Story Ideas Distracting You From Your Book? Find Out What You Should Do
Just because you have to wait to write your new story ideas doesn't mean you can't work on them.
What I Learned from Not Hitting the New York Times Best Sellers List
In spite of all his wishing and work, the dream just didn't come true. That kind of disappointment is hard. But what Jeff Goins learned from the experience was invaluable.
Find What You Love and Let It Kill You
Mark Manson doesn't mince (swear) words, so read this post at your own risk. However, it is by far one of the best posts, not just on writing but also the context of life and passion.
5 Easy Tips to Fix a Boring Online Bio
Showcase your unique personality in your online bio, but more importantly learn how to write one that will influence how you write articles overall.
#TenThingsNotToSayToAWriter: An Etiquette Lesson
When it comes to professions, being a Writer is unique in that people often feel inspired to say to us whatever pops into their minds.
If You've Only Got 15 Minutes, Is It Even Worth Writing?
Sometimes, life is so busy that it's a real challenge to find any writing time at all.
How a Mean Editor Helped Me Triple My Writing Income
Ever had a mean editor drive you nuts? Here's how one freelance writer got motivated by a meanie, ramped up marketing — and grew her writing income.
Broken, Not Bitter. An Author's Life with Repetitive Strain Injuries
We sit for long periods of time, and studies show that sedentary behavior is bad for us. We hunch over keys, creating back problems. We stare at screens, giving us headaches and we type and mouse a lot. All of this can lead to Repetitive Strain Injury.
Four Things Writers Can Stop Stressing About Right Now
Writers stress out about a lot of things, but it doesn't have to be that way. Here are four things you can stop stressing out about today.
A Trick to Tame Your Bad Writing Habits
Everyone has bad writing habits, don't we? The trick is to tame them!
How to Know You're Really a Writer
Do you ever wonder whether you're really worthy to call yourself a writer? Find out if you are.
_  *  _  *  _
If you'd like to share a great blog post on writing, feel free to put the link to it in the comments.