You're thinking about writing a book or maybe you're already working on your masterpiece and plan to publish…
But you're concerned no one will ever hear about it, even if you do find an agent and publish the traditional way. Any sane writer would be concerned about this.
That's why you need to know the key to launching your book smart.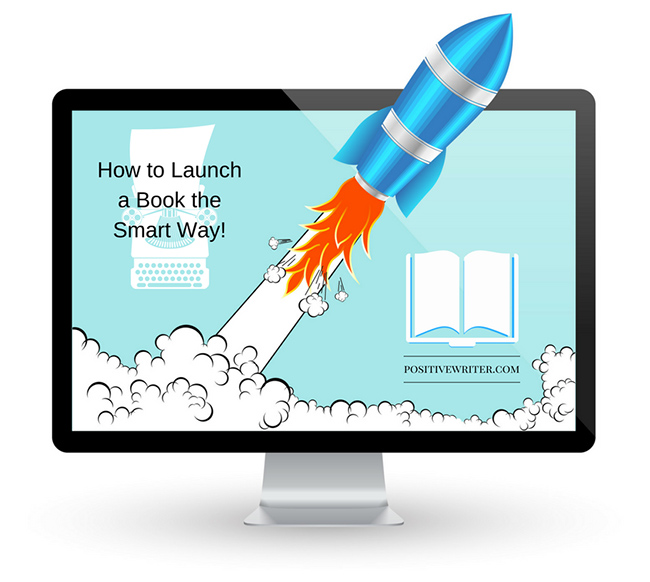 You. Need. A. Network.
You need a network of peers who you can reach out to and ask them to help you get the word out about your book.
The easiest way to create a network:
1) Start a blog in a specific field that relates to your writing or whatever your book is about. If you write about scary haunted stuff, maybe start a paranormal or ghost hunting blog or a blog about writing about scary haunted stuff.
Seriously, such writers can offer tips on how best to scare readers, late at night, under their covers… Ok, that's a little creepy.
2) Build relationships with fellow bloggers who write in your niche. You can do this by commenting on their blog posts, engaging in discussions with their readers, offer to guest post or become a regular contributor.
You want to become an overall valuable member of their community. It sounds like work, I know, but it's also very rewarding, and not just for material reasons, you will build lasting friendships you'll treasure.
3) Support your fellow bloggers whenever you can. This is easy, they're always trying to get the word out about their latest blog posts, infographics, and well, you guessed it, book launches!
4) Ask them to support you. When it's time to launch your book you'll have a reliable network of bloggers and readers who are ready, willing and able to help you get the word out.
It's never been as important to network, and frankly, it's never been as easy to reach as many like-minded people as it is now.
Aspiring Authors
Even if you haven't started a book yet you should start networking, and honestly, you'll be hard pressed to find a quicker way to do it than blogging.
Established Authors
Even if you're an established author who has published several books already, you still need a growing network to launch your next book.
For example, my friend, Jeff Goins, who has already launched a national bestseller is launching his latest book with the help of his network. We are bloggers, who, as a group, have enormous reach. (Of course, it doesn't hurt that his books are awesome.)
In fact, Jeff's latest book Real Artists Don't Starve is now available for preorder.
See what I just did? And, I'm not finished. He's become a good friend, so…
.

If you pre-order Jeff's book by 11:59 PST June 6, 2017, you're eligible to receive three special bonuses worth over $200.
Bonus #1: The Real Artists Don't Starve Online Course ($100)
In this 12-part video course, Jeff teaches how to make a living off your art, elaborating on the principles in the book and sharing his own knowledge and experience.
Bonus #2: All the Expert Interview Transcripts
Learn from the hundreds of experts and Thriving Artists Jeff interviewed during the research of this book.
Bonus #3: Exclusive Community Access
Get special access to a private Facebook group where Jeff will answer your questions regularly and you can connect with others reading the book.
To claim these bonuses:
1.Go to THIS LINK.
2.Follow the instructions on the page
3.Enter your email and receipt number
4.Collect your bonuses
It's that easy!
Start building your network today.
That way, once you're ready to launch your book you'll have a network of bloggers like Jeff has, ready to share your work with the world. With the world, I say!
When you get started you'll discover it's not that difficult, because blogging is all about networking, while providing quality content for readers.
Have you already started a blog? If so, share your link to your blog in the comments. If you haven't started a blog yet, do you plan on starting one soon? If so, what will it be about?