Note:
This is a post by
Dana Sitar
,
a freelance blogger and indie author of "
A Writer's Bucket List
: 99 things to do for inspiration, education, and experience before your writing kicks the bucket." She shares resources, tips, and tools for writers in search of a path at
DIY
Writing
.
I recently realized what it really means to love the work you do. I've been dragged out of my comfort zone for the first time in a while and forced to run my writing business on the bare minimum — which, beautifully, means everything falls by the wayside while the actual writing comes starkly back into focus.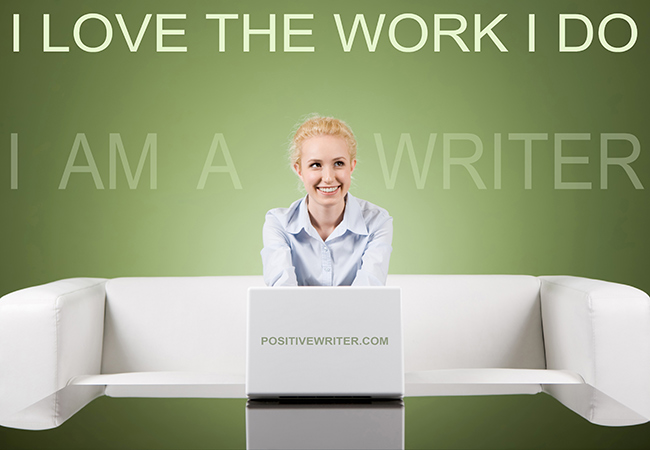 It's an enlightening feeling to realize you're doing exactly what you're meant to do; your path becomes a little clearer, and the weight of things like stress and exhaustion that we tend to associate with "work" is lifted from your shoulders.
You're awash in honest-to-goodness happiness – an all too rare feeling.
Since leaving my old life and day job about two and a half years ago to pursue some unknown "career in writing", I've written and read a lot about "doing work you love".
The concept is totally en vogue with Millenials, as the internet has helped us realize the world really is our oyster, and we don't have to follow any typical path to career success. We can let our freak flags fly, embrace the artists within, be our own bosses, live the life we want.
You read these inspiring posts from someone who has found her path, who is doing work she loves, who isn't bowing to the system; and you think, "Perhaps I ought to do that, too."
People are throwing off the shackles and pursuing the creative life every day.
Then, on the flip side, every day someone throws in the towel and admits she can't hack it, can't take the pressures of entrepreneurship, can't deal with the industry; and she slinks back to a cubicle, a uniform, and a boss.
As it turns out, to "do work you love" is just as easy as we all make it out to be.
To be loved for the work you do, however, is a much trickier pursuit.
Unfortunately, the latter is what you need to be successful in a creative career.
You finally make the leap to do the work you love; you'll make a living writing, painting, skiing, sculpting, teaching, coaching, whatever. You read all the latest self-help books and blogs, and you take all the right steps to launch into the industry.
You start to share your beautiful work.
And no one cares.
No one is paying attention, or worse:
They are paying attention, and they don't like what you're selling. They don't understand why this is important to you, or why it should matter in the least to them.
Once you've taken all those steps to forge your path in creative work, you've got to take the steps to find the people who will love it as much as you do.
That's really hard. It's not about learning sales tactics to convince them to buy it. It's not about learning networking skills to convince them to support it. It's certainly not about learning the latest SEO tricks to help them Google it.
Being loved for the work you do is all about clarifying your message and understanding your audience.
To connect with the people who will love the work you love to create, stop thinking about how to sell the book, blog, service, or widget that promotes your message.
Start focusing on the message you want to share and the people you want to share it with.
When you understand who your audience is and why they should listen to you, you'll be able to connect with them and connect them to your work. You'll be able to let go of the pressures of entrepreneurship and focus on why you chose a creative career in the first place: to create.
How do you understand your audience? Just talk to them!
It's really as simple as that.
Turn all of the "marketing" tools — social media, blogging, email — into avenues to actually talk to your audience, instead of selling to them.
This way, you'll be able to genuinely connect with the people who will love your work — and, in turn, to find that enlightening happiness you keep reading about.
What work do you do? Do you love it? Are you loved for it? Share in the comments.