If you've published a book, or if you're planning on publishing soon, you'll want to know how to get reviews on Amazon. Lots of them.
You don't have to wait months or years for reviews to start coming in, because if you follow the instructions in this post, you can get them in a matter of weeks! It doesn't matter if you're self-published or traditionally published.
Getting over 100 reviews doesn't happen by accident.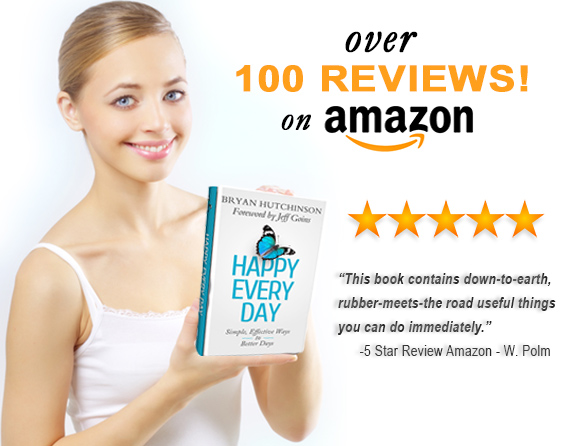 I recently published a post about why you should give your book away for free via Story Cartel and today's post is the follow up. I think you'll want to read it if you haven't already, but here's the gist of it:
Story Cartel is a website where you upload your book and give it away for free in exchange for honest reader reviews on Amazon. Readers who download your book agree to review it on Amazon, and those who do are put into a drawing for something you offer, which I will explain in a moment.
Why do you want reviews?
Reviews help potential readers decide if they will purchase your book. The number of reviews on your Amazon page gives the potential reader an idea as to the level of interest in your book.
How often have you visited a book on Amazon, but there were only 1 or 2 reviews and you decided the book must not be interesting because few people seemed to like it enough to review it?
Maybe the number of reviews doesn't matter to you when selecting a book (I'm kind of this way), but as an author you want to take into consideration that this does matter to most readers.
How to get reviews fast!
One way to get reviews fast on Amazon is to send copies to friends and family and ask them to review your book.
A few of them will probably do it, but for most of us it's not a good option, because although this may result in a few reviews, they might state things like "My baby girl wrote this amazing book." or "My buddy Jim wrote this awesome book!"
Then you'll end up begging them to remove those statements and you might end up hurting their feelings, and… well, do you really want to go through that?
Your book deserves better.
You need quality reviews from people who have read your book and aren't going to post your baby pictures along with the review.
What you need is a cartel, a group of people who care about books and are willing to write reviews about yours.
With a cartel of  readers you can get reviews fast.
But where do you find these people? How do you convince them to write honest reviews? And how do you get the reviews in a relatively short period of time?
Good questions. Answer: Story Cartel.
What does Story Cartel do?
Story Cartel hosts your book files and your book's description and sign-up page. After readers sign up to download your book Story Cartel sends them a couple reminders to review it on Amazon.
Story Cartel also takes care of the drawing aspect, which I will elaborate on in a moment, by randomly selecting the winner(s) for you.
All you need to do is upload your book files, easily create a description page, and then point readers to your Story Cartel page to download your book.
What's in it for the reviewers?
You give a prize away in a drawing.
Story Cartel makes this easy by giving you options of what you can give away, select one and Story Cartel will notify your cartel about it.
My advice is to give away something compelling.
Think about it, if we ask readers to take the time to read our books and take additional time to review them, I think we owe it to them to offer something worthwhile.
If you are on a budget you can give away paperback copies of your book or Amazon Gift Cards.
How to get reviewers:
Now that your book is on Story Cartel you need to tell your readership where to find your page. Don't worry if you don't have a large audience yet, I'm going to share with you how to attract as many readers as possible.
Create a blog post about the free review copy and clearly state it is in exchange for honest reviews. Be sure to include a link in the post so they can easily find your Story Cartel page.
Share your post on all of your social networks and ask your readers to share the post on their networks too.
Create additional drawings and contests based on your book. Everyone loves contests. Make sure it is necessary for entrants to read your book to enter. If you want ideas on how to create such drawings and contests, then hop over to my post to see how I did it. This is important. The more investment readers have in your book the more likely they will review it. You should offer compelling prizes, but they don't have to be as expensive as the ones I offered.
I'm sure you know a few influential bloggers, ask them to share your post about your contests. Really, just ask. You might be surprised how many bloggers are willing to share contests that offer great prizes.
Story Cartel does have a paid service to send out a newsletter about your book to their members. My advice, especially if you do not have a large audience yet (and even if you do), is to take them up on this offer. I used the service, but it's totally up to you.
What's the catch?
Story Cartel needs to survive like any service and they offer pay for services via advertising of your book to their members.
Your book will be available on Story Cartel for 20 days (just under 3 weeks).
I'm happy with the reviews I got thanks to Story Cartel. Btw, get yourself a copy for .99 cents while you're at it.
I've gotta tell you, it is nice to have an option like Story Cartel that makes getting reviews so much easier. You don't have to convince anyone and you're willing to accept unbiased reviews.
I wish you the best of luck, but I have a feeling you're not going to need it.