When I was in my early twenties and an up and coming pool player I thought in order to be the best, I needed to know everything about billiards. I thought I needed to know how the tables were made, what the balls were made of, and even the ins and outs of cue design.
Then, one day, while in the pool room sitting in a lounge chair "reading" a book on how to make billiard tables, my mentor tapped me on the shoulder and snapped me out of a daydream. Truth was, I had drifted off because the book was boring and I wasn't really interested in building tables. "Why are you reading that?" He asked, and I told him. What he said next was life-changing.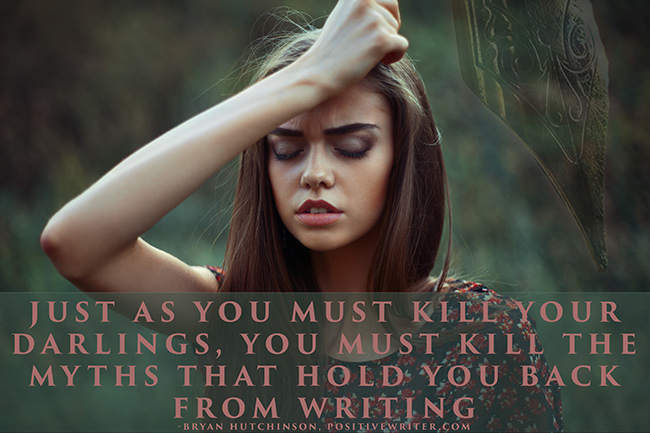 My mentor was a champion and one of the best money players in the country. "Listen Bryan, if you try and explain to me the mechanics of how to put spin on the balls, I'll tune you out. I don't need to understand it from a technical perspective. I just need to be able to use it. I know how to use it, because I feel it. Because, I'm a pool player."
His words blew my mind and completely changed what I thought I knew about becoming a professional player. It made me reconsider something I had believed and thus lifted self-imposed restraints I had created in my mind.
Over the following years of playing pool I dominated players who knew every aspect of the game much better than I could ever hope to, the mechanics, the terminology and the history… and there were players who were extremely knowledgeable of those things who beat me.
I became a professional player because I knew how to play the game, not that I totally understood it in a technical sense, but because I spent countless hours at the table hitting the balls and practicing.
I could feel the game.
Even now, players still mention jargon about pool that baffles me, and yet when I tell them they've lost me, they give me a shocked look and say something like, "You must know! I've seen you use it!"
But I don't. Not the way they do.
So, predictably, they determine I must learn it their way and go into a long discourse about the topic at hand, explaining every little aspect of it. If only they'd stick a needle in my eye it would be far less painful.
So what does this have to do with writing?
If you're like me and you have problems remembering jargon, or the difference between such terms as, adjectives and adverbs, you're not a lost cause. You can still be a writer.
Simply because some people tell you that you need to know everything about writing, doesn't mean you need to know everything, at least not the way they do. If you buy into such assertions, Writer's Doubt will eat you up and spit you out.
One Way or Another
Similarly to playing pool and winning games against more "knowledgeable" players, I've sold thousands of books more than authors who understand writing in a way I never will. And, of course, there are countless authors who have a more complete understanding of writing who have sold tons more than I have.
There's nothing wrong with either of these realities. To each her own.
The myth:
You need to be an expert in all aspects of writing to be a writer.
No. No you don't.
You don't need to be an expert in all aspects of writing to be a writer.
You don't need to be a grammar master, you don't need to know everything about punctuation, and you don't need to be able to teach English 101. Sure, it's great if you can, but it's not necessary.
Stephen King vs. Danielle Steel
Stephen King graduated from the University of Maine at Orono in 1970, with a B.A. in English and qualified to teach it in school. He published his first novel, "Carrie" in 1974.
King has sold over 350 million copies of his books so far.
Danielle Steel never studied writing in school. She published her first novel, "Going Home" in 1973.
Steel is the fourth bestselling author of all time and the bestselling author alive today, with over 800 million copies of her books sold so far.
In an interview, Danielle Steel was asked:
Q: Did you study writing in school?
A: No, never did… Who knows, maybe I missed out on something important – then again, maybe not!
Interview Date: July 2004 by Rosanne L., Matthews Branch Library
Famous Authors
What do Charles Dickens, Mark Twain, Jack London, George Bernard Shaw and H.G. Wells all have in common? They all dropped out of school very young and were uneducated writers in the traditional sense.
However, let me be clear, I believe education is important. I mention the above authors to make a point:
As a writer, there's only ONE thing you need to be able to do, write.
Reality Check
What I have discovered is this, there's no right way or wrong way to be a writer. Some people have a great technical knowledge of writing while others don't.
You need to do what works for you.
If you have difficulty remembering all the technical terms in writing, but you can write like there's no tomorrow and have a good feeling for how it should be, who's to tell you that you need to know and understand all of the jargon?
Of course, I am biased because I have difficulty remembering terminology and definitions, and frankly it ticks me off because I'd really like to remember, but that doesn't stop me from writing and publishing.
Maybe there's something about writing, or whatever your art might be, that doesn't fit your style or the way your brain works, and when you try to force yourself to conform you get stuck?
Here's what I would like to ask of you:
If something is causing you to stall, take another look at it and ask yourself, do you really need it? If it's stopping you from creating your art, maybe it's time to reconsider it and create anyway.
Whether you're traditionally educated in writing like Stephen King, or have never studied writing in school like Danielle Steel, you can be a writer!
So do us all a favor, and write. Because, you are a writer!
Just as you must kill your darlings, you must kill the myths that hold you back from writing. Don't let the dreaded Writer's Doubt overwhelm you into submission. You can overcome it!
What myths have held you back from writing, or from doing anything? Share in the comments.
*I've received several emails asking about "Kill your darlings." My inspiration was from a phrase made famous by William Faulkner, "In writing, you must kill all your darlings." It refers to the dangers of a writer using favorite elements that might confuse the reader.
However, if you like trivia, the phrase originated from Arthur Quiller-Couch, who spread it in his 1913-1914 Cambridge lectures On the Art of Writing, "Whenever you feel an impulse to perpetrate a piece of exceptionally fine writing, obey it whole heartedly and delete it before sending your manuscript to press. Murder your darlings."