You're a writer and you love writing. Right? It's hard work, sure, but you know you love it.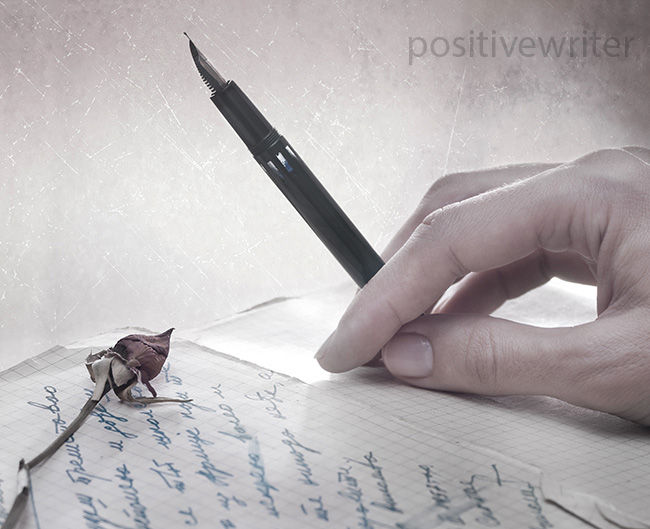 Don't deny it. Are there times when you hate it? Of course. It's tough when the words don't come and your fingers won't move, and nothing irritates you more than someone saying, "Just start." or "Just write."
Yeah, there's a bridge, just jump why don't you? Because it's not that easy. So when it comes to writing it helps to remind yourself, not only why you started writing, but more along the lines of what do you LOVE most about writing?
I want you to think about that. Seriously. It's important. By the end of this post have your answer ready, you're going to need it.
Quotes from writers about what they love most about writing:
I've been a member of an online writing course, Tribe Writers, for about 3 years. The course is taught by the blogging Jedi, Jeff Goins. What started out as a writing course has turned into a wonderful writing community where I enjoy hanging my hat.
Tribe Writers are great people, doing great things and so I asked them earlier this week if they would share quotes for this post about what they love most about writing. These quotes should prove inspirational and remind you why you love writing, too.
Here are their answers:
Joy
Writing helps me see the joy in being alive.

― Pamela Hodges www.ipaintiwrite.com
Renews
Writing is like a soothing balm to my soul – cleansing, refreshing, and renews life within!

― Clara Lucca Hinton www.silentgriefsupport.com
Resonance
What I love most about writing are the moments of resonance: when my words sound in someone and bring the healing, laughter, or understanding they need to live out loud.

― Dayna Bickham www.daynabickham.com
Connected
Writing allows me to share what's inside to those on the outside. Writing allows me to be connected to other souls.

― David Mike www.dilemmamike.com
True
When I write, I feel like the truest version of myself.

― Nicole Gulotta www.eatthispoem.com
Live
Because of writing I believe I can live a story as good as the one I'm telling. And I believe I can help others live a better one too.

― Marshall Coleman www.marshallcoleman.net
Gift
Writing is a gift we give ourselves as we allow life affirming truths flow through us to others.

― Susan Scott www.SusanAScott.com
Grow
Writing lets you grow where you are planted. No matter your circumstances, you can always write about where you are.

― Don Abbott www.thesnarkygardener.com
Believe
You can write your way out of writer's doubt. The more you write, the more you'll believe you can.

― Lorna Faith www.lornafaith.com
Through
Some things in life are best first written down and writing them down is sometimes better than opening one's mouth before we've thought it through. Once written, too much thinking might be like putting water into wine!.

― Robert Hamilton www.writehonest.com
Capture
Writing lets me capture ideas and passions and blogging helps me index them for reflection.

― Brooke Gordon www.weekbyweek.ca
Power
I believe in the power of words. I have been changed by the words in books. I write to prevent child abuse, to improve the lives of parents, and eventually change the next generation.

― Jayna Coppedge www.jaynac.com
Remind
I write to remind myself of what's true, to find beauty & hope, to build a better future, create a brighter world.

― Sarah Simmons www.beautifulbetween.com
Home
Writing gives a home to all the random, disconnected thoughts which run through my mind keeping me awake at night. I get to create something cohesive and beautiful and to touch others with my words in the process.

― Kamsin Kaneko www.lifeinthekeyofe.com
Escape
Writing helps me escape reality, create new realities, and connect with real people and places in amazing ways. I love writing.

― David Villalva www.davidvillalva.com
Create
I love the fact that I can create a whole new world, something no one else has ever seen. And through that world, I can communicate truth and beauty and grace. Things there aren't enough of in this world.

― Nicole Mackey www.nicolemackey.com
Whisper
Writing reminds me of who I really am. It gives voice to the whisper inside me in a loud world.

― Becky Hastings www.myinkdance.com
Freedom
Writing gives me the ultimate freedom of self-expression without limits.

― Sean Van Zant www.lovinggodlovingpeople.net
Wisdom
Writing is something I cannot, not, do. America needs wisdom on how to create healthier relationships. I am committed to writing and sharing 33 years of research and study to this end.

― Kellie Frazier www.lovedifferently.info
Muse
Writing is like a prayer, whispered in words channeled through my fingers: From my muse to you.

― Sandra Gardner www.tallredpoppy.com
Love
I love writing and being able to connect people with the emotions they've lost.

― Anne Gollias Peterson www.annepeterson.com
Thank you, Tribe Writers. Awesome!
You want to know what I love most about writing?
The people I meet.
I love getting together with fellow writers in the trenches. I love talking about writing. I love reading about writing. I love writing. But what I love most about writing is that it brings me together with a wonder group of people who are writers.
Really. I'm tearing up. I love you people! Dang it.
YOUR TURN
So now it's your turn. Remember, I asked you to be ready with your answer by the end of this post.
What I would like you to do is post your answer as to what you love most about writing in the comments, and as did my fellow Tribe Writers above, include your blog or website's address.
Have fun! C'mon, don't be shy. You know you love writing and now it's time to share the reason and inspire someone else.