In an age when music stars are seeking our attention with the way they (barely) dress and with shocking antics, there comes along a refreshing singer- songwriter who refuses to conform to sensationalism.
So what is the secret to Taylor Swift's success? What makes her different?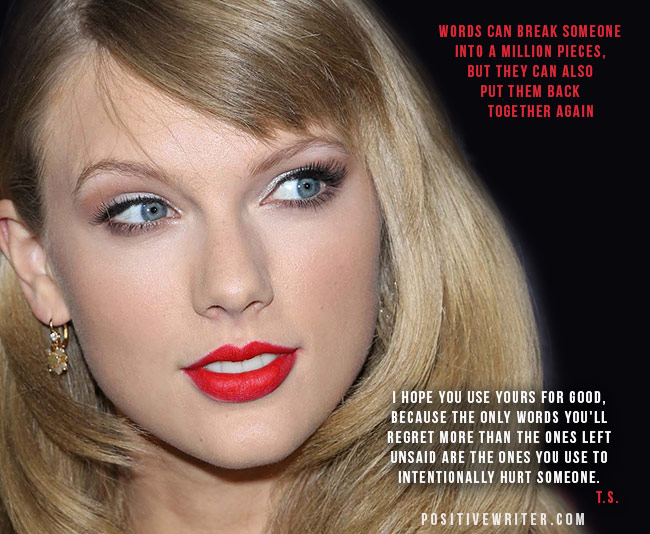 Whether you're a fan of hers or not, you probably are a fan of an artist's work, the art, taking center stage rather than tabloid accounts of their personal life.
The message Taylor Swift is sending is clear:
The work matters. Your art is what is most important. (Click to Tweet)
Perez Hilton recently remarked on his blog that you will never ever see Taylor Swift's belly button. Unfortunately, his remark came across as a complaint when it should've been a compliment.
How is it possible for one of today's biggest music celebrities to remain decently covered up?
It's simple: The art speaks for itself.
Taylor Swift tends to remind me of someone else who was a person to be admired for all the right reasons, Princess Diana.
Princes Diana was a very caring person who went out of her way to do things for others, especially kids, and I thought of her when I recently watched a video of Taylor Swift (in cooperation with Scholastic) talking to kids about how reading and writing can open a world of possibilities.
And that's where we come full circle:
The art of storytelling
The secret to Taylor Swift's success has been and always will be, in the writing.
She knows how to tell a story and she's so good at it she can tell the same story over and over again, but in different, yet familiar, ways.
A master storyteller can keep you entertained with the same story forever. (Click to Tweet)
Sure, Taylor has great producers, great marketers (including herself) and great support from family, friends, and fans, but ultimately it all comes down to her ability to write a good story.
First and foremost, she's a writer:
Taylor knows the secret to success in all forms of art, is to tell a compelling story.
All those antics some other "artists" use to get noticed is just glitter, and glitter eventually falls to the ground and gets swept away.
She writes about her doubts, about being bullied, and about love, but not frivolous lyrics, these are about her personal experiences.
She's honest and sincere when she's happy, when she's sad, and when she's angry and frustrated. Her emotions, her beliefs, and her entire being are in her work.
As writers, you and I know, the truth within is the most difficult to share, but the most important to write about.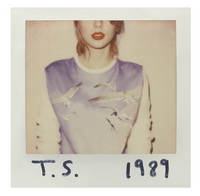 The Take Away:
You need to write good stories. (Click to Tweet)
Marketing yourself and your work is necessary, but between the tension of marketing and telling a story, the story should never be compromised.
If your writing is not getting noticed, write better stories.
Always strive to improve your skills as a storyteller. Don't lower your expectations of yourself. No, never do that, because you'll resort to throwing glitter.
If you raise your expectations, you'll write better. I promise. Dig deeper, be honest and overcome your inhibitions.
Don't worry about the critics and the haters, the insulters and the ridiculers. They will never accomplish anything meaningful. But you will.
Now go, write something awesome! Because you can.
Or would you rather show your belly button?
I didn't think so, because…
You're a storyteller.
And isn't it good to know that that's what matters most? Share in the comments.