Are You Making This Fatal Blogging Mistake?
Maybe you're a blogger of musings and random things, whatever happens to come to you on occasion, believing the more well-rounded your blog is the more likely you will attract an audience, but the reality is that this all too often backfires.
The good news is this mistake can be fixed. The bad news is the solution seems paradoxical so most bloggers making this mistake never fix it and eventually give up. It's the reason I canceled my first blog and I don't want it to be the reason you give up on yours.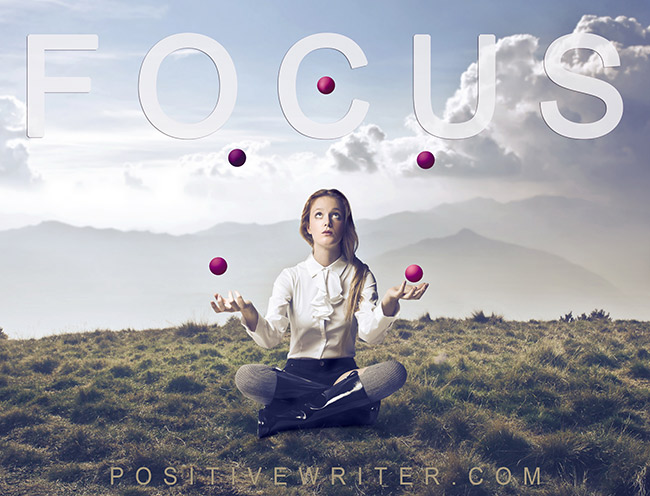 Jack of all trades
It's cool to be a jack of all trades. Such people can do almost anything and are fairly good at most everything they do. But they'll never get paid what a skilled craftsperson gets paid doing just one thing exceptionally well.
It's great to have handy people around, we need them, but they're a dime a dozen. They're dispensable. I know it's not fair, but this isn't about being fair. Sadly, it never is.
You can call up any handyperson and expect more or less the same results as from any other, but when you want a specific job done very well, who do we call?
Focus
The fatal mistake all too many bloggers make is that they are not focusing.
If your blog's topics are all over the place and readers never know what to expect from you then it's probably not worth their time to stay subscribed, unless, of course, they are very close friends and family.
Don't get me wrong, I like to read about a wide range of topics and I'm sure you do, too, but when it comes to filling our inboxes with feeds from blogs, we'd like to know it's something we want to read, otherwise we'll unsubscribe so we can focus on mail we care about.
Become a specialist!
There's something you know extremely well (kite flying, bungee jumping, writing, – something), something you know so well that if you were to write interesting and helpful articles about it on a consistent basis you would attract a very specific readership and you'd become viewed as an expert in that field.
That's what you want – a specific group of readers interested in what you've got to say.
What do you know better than anything else? What can you write about week in and week out? When you get the same answer for both questions, blog about that for at least 6 months and see how it goes.
Your audience is waiting for you. We need you to share your knowledge and understanding with us. Teach us.
The problem
It's normal when you start writing in public that you want to attract as many readers as possible, but the mistake is believing that writing about any and every topic will help build your readership.
As bloggers, we are more likely to attract readers who know who we are and what we are about. Our readers can then recommend us to people who are also interested in our topics by saying something like "Bob has a great blog about kite flying. Check it out, he recently posted a great article about how to fly a triple-winged kite upside down."
Bob can write the heck out of kite flying and his readers regard him as an expert and they highly recommend him to others who are into kites. And that, my friends, is how it works.
A small group of niche readers can become a very large group fast. The Earth's current population is just over 7 billion and if your niche only encompasses 1% that would still be 7 million people.
Get specific
I know how counterintuitive it sounds, but if you pick a topic to blog about and then narrow it even further to something more specific you'll increase your ability to attract new readers.
Let's consider Positive Writer, it's a blog by me, Bryan Hutchinson, about writing. Right? But it's actually about something more specific. Isn't it?
Positive Writer is about a part of writing every writer deals with, but not every blog about writing focuses on Writer's Doubt or addresses it the way I do.
When you recommend Positive Writer it's easy to explain to others what I write about. You might say something like, "Bryan helps his readers overcome doubts about writing." or you might say, "Bryan encourages writers to write even when they don't believe they're any good at it."
If Positive Writer is recommended simply as another writing blog, well, there are a heck of a lot of those and it becomes difficult for readers to decide which one to read.
By being more specific it helps readers make a choice by letting them know what's in it for them.
Positive Writer helps writers overcome doubts about writing.
That's pretty specific and clearly reveals what's in it for the reader. If you'd like to recommend Positive Writer to others it also makes for an easy tweet, click here to tweet it, if you like.
As a blogger, you want to pick a main topic and then pick a topic within your main topic and strive to be one of the top bloggers blogging about that issue.
So, how would an article about a blogging mistake help my readers deal with doubt? Good question.
When we eliminate mistakes or understand why we're making them and how to correct them, it makes us less doubtful about what we are doing. And as a result you can move forward with new found confidence, allowing your awesomeness to shine through.
The paradox
Now, I know I've talked about this issue before, but it's so important in blogging that it deserves to be mentioned again.
This last month alone I was asked by more than a few people to check out their blogs and it's something I really don't mind doing, but before I checked out those blogs I asked them to describe what their blogs were about. Their replies were various versions of, "This and that."
This and that? What's that?
And that's the paradox. It might seem reasonable to expect that you'll reach more people by blogging about anything and everything, but what you'll actually end up doing is reaching fewer people because very few will be able to identify with what you're about.
(If blogging about random stuff really is your thing, that's okay, go for it, but at least try to create a theme around the randomness we can identify and connect with.)
 What to do:
1) Select a main topic you know well – preferably something you love and can't talk / write enough about.
2) Identify what part of your main topic you know best and make your blog primarily about that subtopic.
3) Write articles relating to your subtopic, such as:
How-to tutorials
Lists
Provide resources
Challenge the status quo – create a dust-up
Interview people within your main topic about the subtopic
Create infographics or posters, such as like the posters I created about Writer's Doubt or the infographic I created listing the best blog post ideas (like, ever).
Do reviews on products and services relating to your main topic and subtopic.
And more… here's a longer list.
A friend of mine recently redesigned her blog and besides the fact that I love the colors she chose, I love it even more so that she's very specific when it comes to what her blog is about:
Renee's Kitchen: Welcome to the online version of my kitchen, a place where we practice L.O.V.E. on a daily basis – Local. Organic. Veggies. Everyday.  My mission is to teach you how to make small, simple changes in your current food habits that will have a big impact in your overall health.
Renee's on to something I can identify with and I want to read more. I subscribed!
Do you want to be a Jack of all trades who's all over the place and is easy to replace, or do you want to be regarded as a craftsperson people rely on?
It's up to you. Be awesome.
Your writing challenge:
Take a moment in the comments to describe your blog in two sentences or less. Can you do it? Go!
If you don't have a blog yet but are thinking of starting one eventually, what would it be about? Can you describe it in two sentences or less in the comments?