It's time for you to create something awesome and these books will help!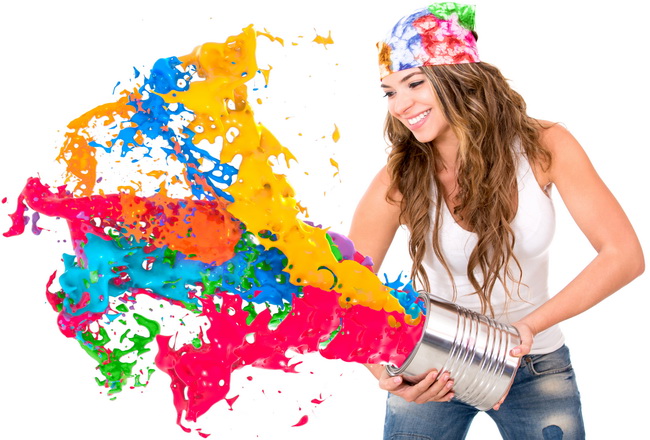 The artists must be sacrificed to their art. Like the bees, they must put their lives into the sting they give.

Ralph Waldo Emerson
Click the underlined book titles to visit them on Amazon. They are listed in no particular order and are only numbered for reference.
1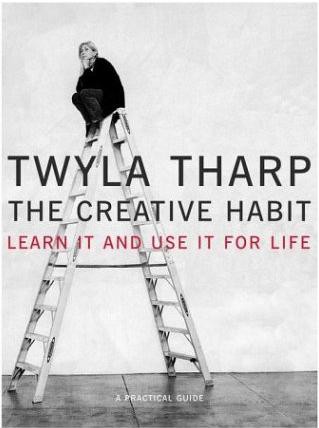 by Twyla Tharp
Reading, conversation, environment, culture, heroes, mentors, nature — all are lottery tickets for creativity. Scratch away at them and you'll find out how big a prize you've won.
2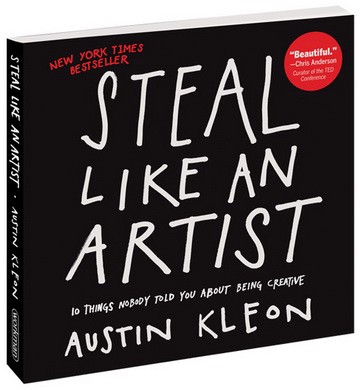 Steal Like an Artist: 10 Things Nobody Told You About Being Creative
by Austin Kleon
The artist is a collector. Not a hoarder, mind you, there's a difference: Hoarders collect indiscriminately, artists collect selectively. They only collect things that they really love.
3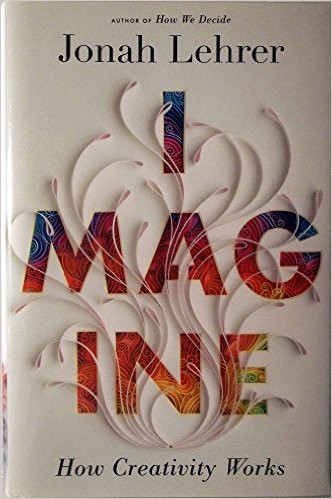 by Jonah Lehrer
We need to be willing to risk embarrassment, ask silly questions, surround ourselves with people who don't know what we're talking about. We need to leave behind the safety of our expertise.
4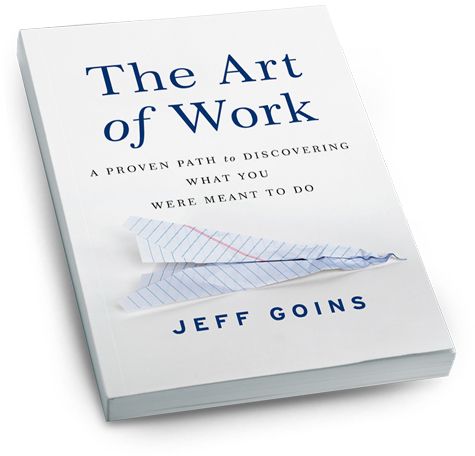 by Jeff Goins
…as we step into our life's work, we discover that we have been preparing for this our whole lives, even though in that very moment we feel insufficient.
5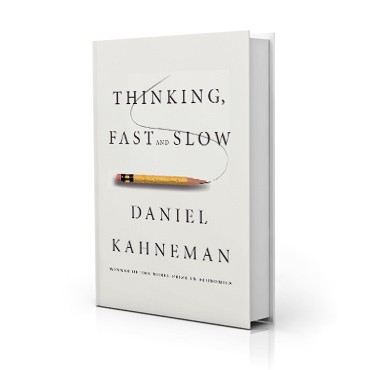 by Daniel Kahneman
Nothing in life is as important as you think it is, while you are thinking about it
6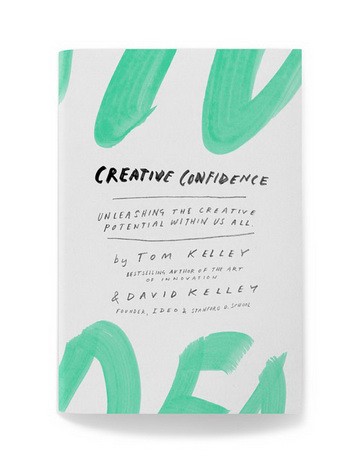 by Tom Kelly and David Kelly
As Brown writes: "When our self-worth isn't on the line, we are far more willing to be courageous and risk sharing our raw talents and gifts." One way to embrace creativity, Brown says, is to let go of comparison.
7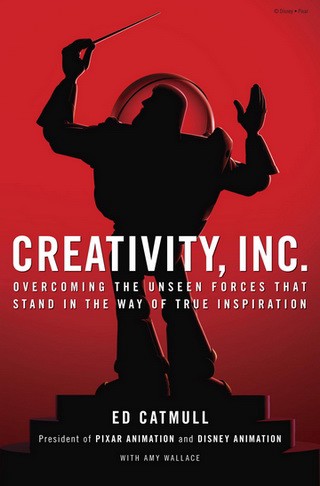 Creativity, Inc.: Overcoming the Unseen Forces That Stand in the Way of True Inspiration
by Ed Catmull
Failure isn't a necessary evil. In fact, it isn't evil at all. It is a necessary consequence of doing something new.
8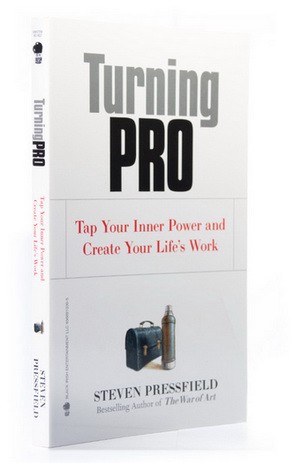 by Steven Pressfield
To feel ambition and to act upon it is to embrace the unique calling of our souls. Not to act upon that ambition is to turn our backs on ourselves and on the reason for our existence.
9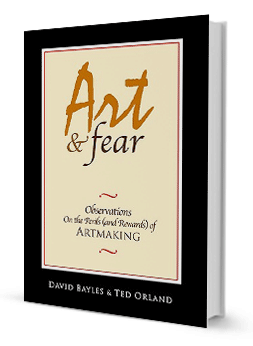 by David Bayles & Ted Orland
Vision, Uncertainty, and Knowledge of Materials are inevitabilities that all artists must acknowledge and learn from: vision is always ahead of execution, knowledge of materials is your contact with reality, and uncertainty is a virtue.
10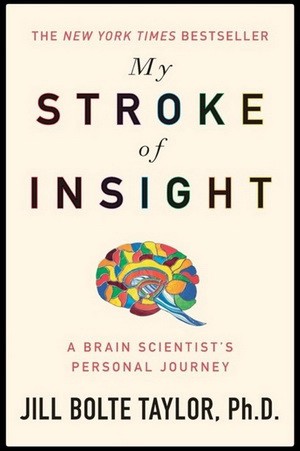 by Jill Bolte Taylor, Ph.D.
To the right mind, no time exists other than the present moment, and each moment is vibrant with sensation. Life or death occurs in the present moment. The experience of joy happens in the present moment. Our perception and experience of connection with something that is greater than ourselves occurs in the present moment. To our right mind, the moment of now is timeless and abundant.
11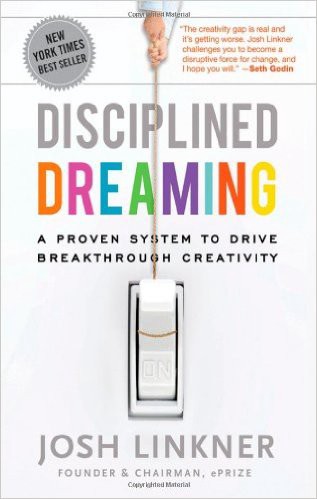 Disciplined Dreaming A Proven System to Drive Breakthrough Creativity
by Josh Linkner
Ask yourself this: If there was zero chance of failure, what would you do? Now, go do that.
12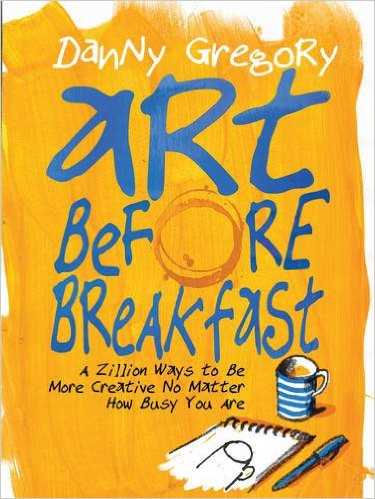 Art Before Breakfast: A Zillion Ways to be More Creative No Matter How Busy You Are
by Danny Gregory
Mistakes are lessons in disguise and accurate reflections of your true state. Maybe you need to slow down. Maybe your initial expectation was actually what was wrong. Maybe you need to draw more often.
An indulgence of creativity: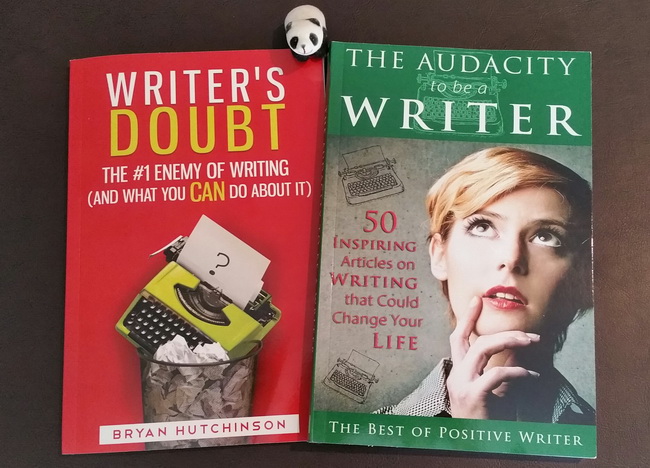 Every creative must indulge in themselves and their art, which of course, is one and the same. Never be afraid to be yourself and to share your work with the world. You'll never get noticed waiting to get noticed. Raise your hand―then wave it like frigg'n crazy!
13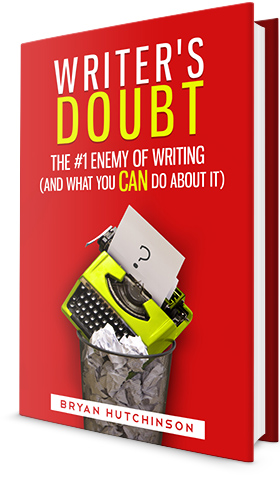 Writer's Doubt: The #1 Enemy of Writing (And What You Can Do About It)
by Bryan Hutchinson
Have you ever felt you were meant for more as a writer, as an artist, and, as a person? Good. Don't let doubt, fear, or anyone other than yourself, decide whether you have a future as a writer.
14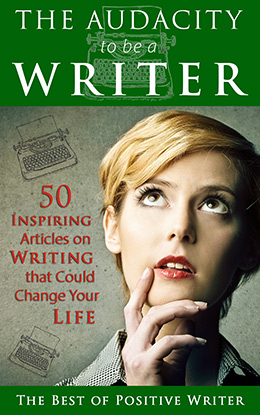 The Audacity to be a Writer: 50 Inspiring Articles on Writing that could Change your life
by Multiple Authors
You write about things that matter to you, and I'm sure you hope those things will matter to others, but even if they don't, you're still going to do the work. That's what artists do. It's remarkable. But it's more than that. It's audacious.
15
The Little Spark — 30 Ways to Ignite Your Creativity
by Carrie Bloomston
Those wildly scary stories you tell yourself that give you anxiety attacks come from the same source (your imagination) that helps you create wildly imaginative works of art.
16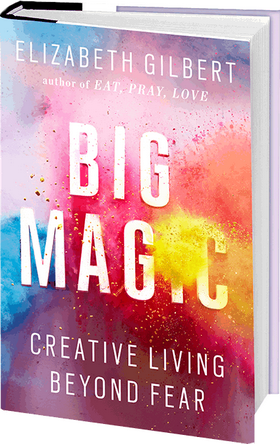 Big Magic: Creative Living Beyond Fear
by Elizabeth Gilbert
Do whatever brings you to life, then. Follow your own fascinations, obsessions, and compulsions. Trust them. Create whatever causes a revolution in your heart.
17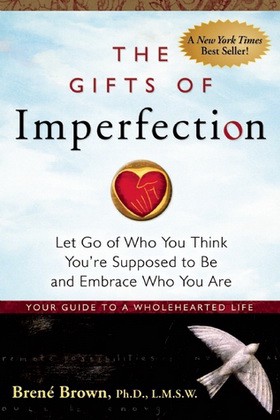 The Gifts of Imperfection: Let Go of Who You Think You're Supposed to Be and Embrace Who You Are
by Brene Brown
Authenticity is a collection of choices that we have to make every day. It's about the choice to show up and be real. The choice to be honest. The choice to let our true selves be seen.
18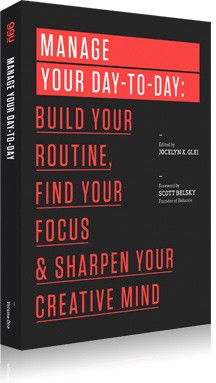 by Jocelyn K. Glei
Today's challenge is to keep your focus and preserve the sanctity of mind required to create, and to ultimately make an impact in what matters most to you. This can only happen when you capitalize on the here and now. To do this, alternate periods of connectedness with periods of truly being present.
19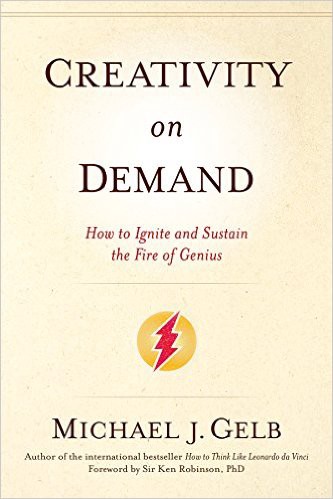 Creativity On Demand: How to Ignite and Sustain the Fire of Genius
by Michael J. Gelb
Over-seriousness is a warning sign for mediocrity and bureaucratic thinking. People who are seriously committed to mastery and high performance are secure enough to lighten up.
20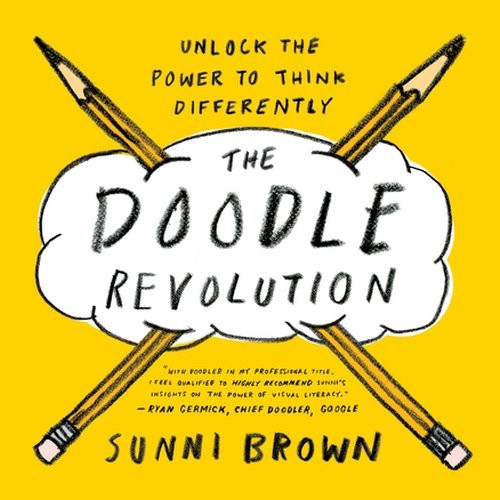 The Doodle Revolution: Unlock the Power to Think Differently
by Sunni Brown
I use doodling for a variety of reasons: I use it to get clarity around a concept, I use it to relax, I use it to communicate ideas with others and get their refinement of them, I use it to map complex systems for companies, I use it to run innovation games for business, I use it to get insight on something puzzling me.
21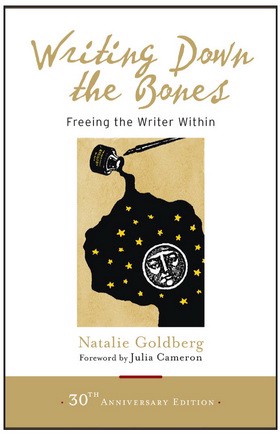 by Natalie Goldberg
We are important and our lives are important, magnificent really, and their details are worthy to be recorded. This is how writers must think, this is how we must sit down with pen in hand. We were here; we are human beings; this is how we lived. Let it be known, the earth passed before us. Our details are important. Otherwise, if they are not, we can drop a bomb and it doesn't matter. . .
22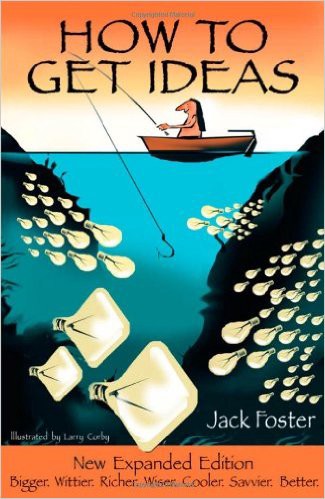 by Jack Foster
Rules are a great way to get ideas. All you have to do is break them.
23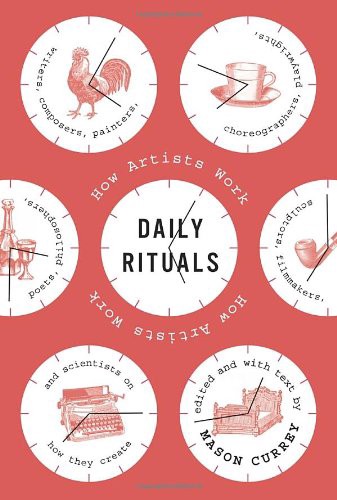 Daily Rituals: How Artists Work
by Mason Currey
Inspiration is for amateurs," Close says. "The rest of us just show up and get to work.
24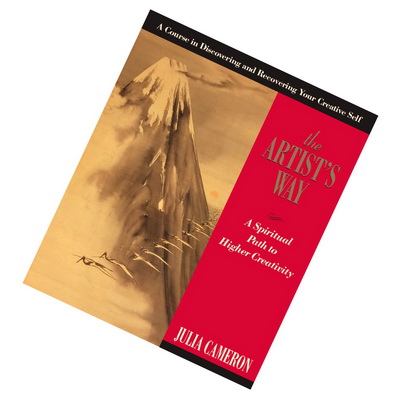 by Julia Cameron
No matter what your age or your life path, whether making art is your career or your hobby or your dream, it is not too late or too egotistical or too selfish or too silly to work on your creativity.
25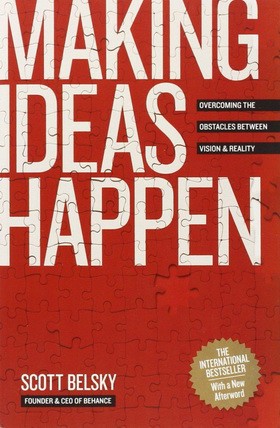 Making Ideas Happen: Overcoming the Obstacles Between Vision & Reality
by Scott Belsky
Self-leadership is about awareness, tolerance , and not letting your own natural tendencies limit your potential.
26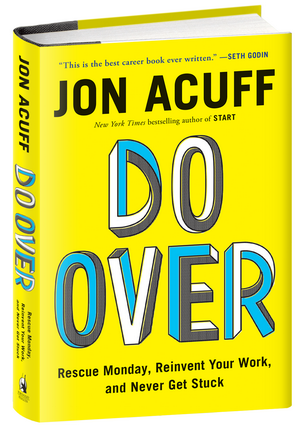 Do Over: Rescue Monday, Reinvent Your Work, and Never Get Stuck
by Jon Acuff
Day one of our new adventure behind us, we are shocked to learn the hardest lesson of chasing a dream. When you go for it, you don't escape fear, you land in it. Fear is not a dragon to be slain once, it's an ocean to be swum daily.
27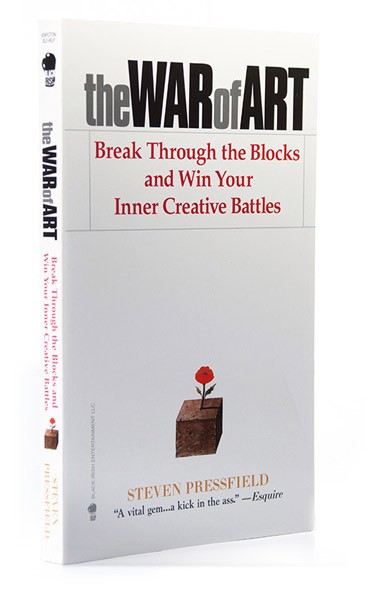 by Steven Pressfield
This is the other secret that real artists know and wannabe writers don't. When we sit down each day and do our work, power concentrates around us. The Muse takes note of our dedication. She approves. We have earned favor in her sight. When we sit down and work, we become like a magnetized rod that attracts iron filings. Ideas come. Insights accrete.
28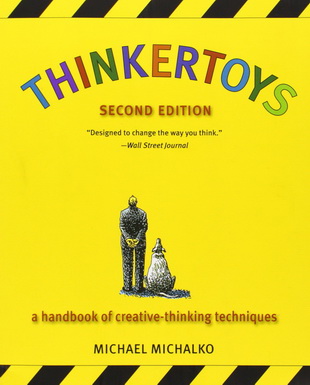 Thinkertoys: A Handbook of Creative-Thinking Techniques
by Michael Michalko
Set yourself an idea quota for a challenge you are working on, such as five new ideas every day for a week. You'll find the first five are the hardest, but these will quickly trigger other ideas. The more ideas you come up with, the greater your chances of coming up with a winner.
29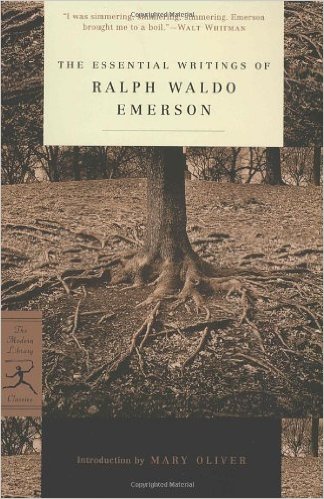 The Essential Writings of Ralph Waldo Emerson
by Ralph Waldo Emerson
To be yourself in a world that is constantly trying to make you something else is the greatest accomplishment.
30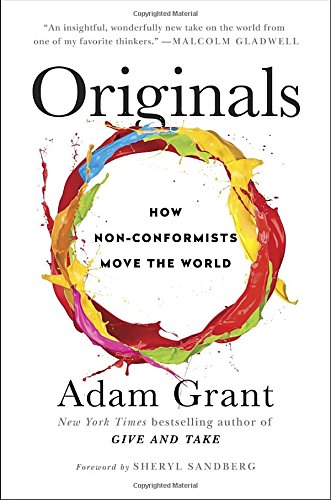 Originals: How Non-Conformists Move the World
by Adam Grant
Procrastination may be the enemy of productivity, but it can be a resource for creativity.
31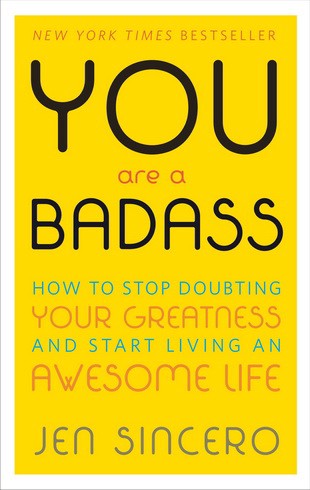 You Are a Badass: How to Stop Doubting Your Greatness and Start Living an Awesome Life
by Jen Sincero
You are loved. Massively. Ferociously. Unconditionally. The Universe is totally freaking out about how awesome you are. It's got you wrapped in a warm gorilla hug of adoration. It wants to give you everything you desire. It wants you to be happy. It wants you to see what it sees in you.
Now go, create something awesome!