In a very real way, I'm embarrassed to post this, but in another way—it needs to be done!
I recently had One Single Post bring in over a t h o u s a n d new subscribers and it reached tens of thousands of readers. I was stunned, shocked, and, you guessed it, astonished (all of the usual superlatives)! But looking back it's not as surprising as it might seem, so today I'm going to reveal how I did it and how you can do it, too.
You want to know the funny thing about creating such a post? You don't have to be a great writer to create one and any blogger can do it.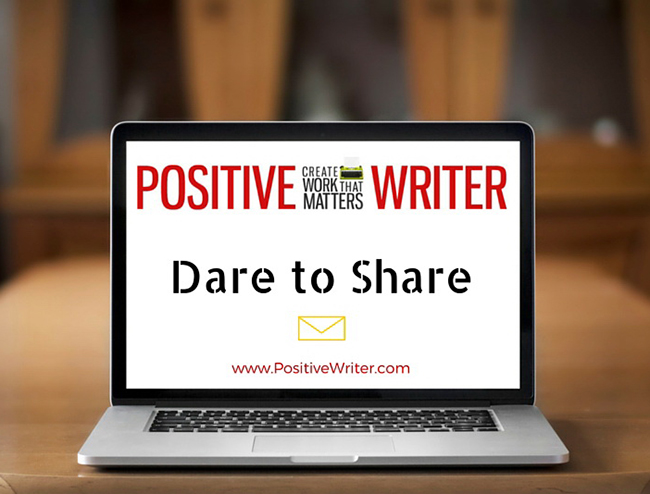 When I knew I was going to be out of action for a month due to surgery, I changed my focus from going under the knife (it's so much easier to write that after the fact) to sharing valuable posts from great blogs that would interest you while I would be away recovering.
I came up with a short list of blog posts that I found to be highly beneficial and had bookmarked for future reference, and I created a simple blog post that provided you the links to those awesome posts.
Before I sound like I knew the post would attract a thousand+ subscribers and reach tens of thousands of readers, truth be told, I didn't create it for those reasons. The thought that it would go viral never crossed my mind and believe me, if I had created the post with the sole desire of going viral I would have done one key thing differently, which I'll share with you in a moment.
The Anatomy of a Super Simple Viral Blog Post that will Attract new Subscribers
1. Make a list of outstanding blog posts that your readers would benefit from. The articles need to be the cream of the crop, as you don't want to link to anything that will be a waste of your readers valuable time.
2. Compile them in a simple list post. If it's a long list you might want to categorize them, but if it's a short list like mine was then it's not necessary. In fact, my list was not put in any specific order since I only included 13. (More doesn't always equal better.)
3. Post it and let the magic happen.
So what's the deal? Why would such a simple post go viral and attract new subscribers?
Excellent questions.
1. The first answer is the most obvious (in 20-20 hindsight), when you link to super high quality content most of your readers will be more than happy to share it.
2. It's not about you, because you're linking away from your blog and promoting other peoples work.
3. It's simple. If you look at my post it is as simple as it gets with very little introductory text. It's so understated that it actually helps the post be more appealing. In truth, I was just being quick and efficient and didn't consider the compelling nature of its conciseness when creating it. I'd like to say I did, but alas, I didn't. It's a good lesson learned, though.
4. It's about networking. When you link to the most high quality content on the web, you'll find that you'll also be linking to some of the most popular blogs. If you're lucky, the blog authors will appreciate it and share your post.
5. #4 leads me to #5 – I was so distracted by my dreaded impending surgery (I'm such a wuss) that I did not notify the bloggers that I had linked to their blogs. I think I told two or three of them simply due to regular contact already, but for the most part I didn't think of doing this. It's the one key thing I would have done differently. I should have notified all of the bloggers via a courtesy email.
6. The good news is that even if you forget to notify the bloggers, they (or their admin staff) will be notified that you linked to them via Pingbacks. Pingbacks are a way that blogs automatically notify each other of incoming links. If you like, you can read more about that technical wizardry here.
By just linking to 13 bloggers who had written content you, the awesome readers that you are, would enjoy and benefit from, I gained over a thousand subscribers in less than a week and the post itself went crazy viral.
How cool is that!?
Now it's your turn, create a "share post" and fill it with links to outstanding content and maybe you'll get lucky like I did and attract a thousand new subscribers or more. At a minimum you'll be providing quality content for your readers and they'll appreciate it.
What if you only get a few new subscribers?
Hey, chin up! A few is better than none, and it's still a great post! As such it has the potential to take off down the road, just remember to make sure the posts you link to are highly relevant to your readers.
If you do create such a share post how about coming back here and sharing it in the comments. I'd love to check it out. If you include a link from Positive Writer, let me know and I'll tweet it!