If you stopped posting on your blog, or never published another book, or just altogether stopped sharing your writing, would anyone miss you?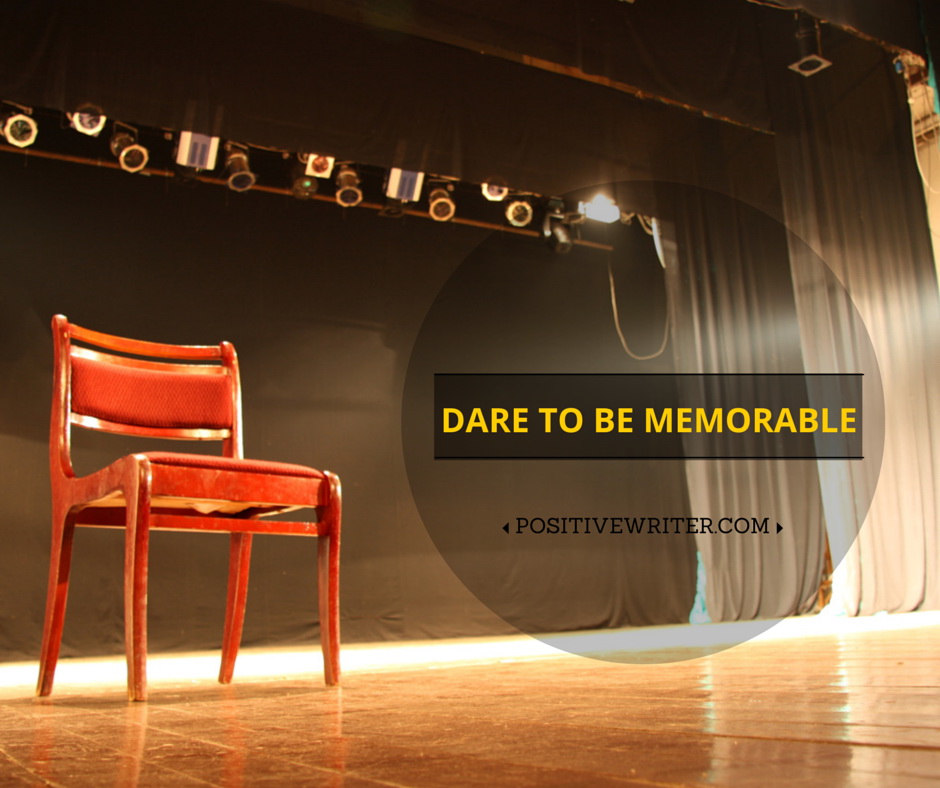 This isn't some kind of harsh reality check. Okay, maybe it is. More importantly, though, it's about a point that too many of us ignore because the answer might be too painful.
Let's NOT just write to write.
Let's NOT just blog to blog.
Let's NOT just publish to publish.
We should never phone it in. Our writing matters too much, not only to others, but to ourselves as well. Let's NOT just go through the motions and merely "deliver."
But it happens. We're human writers, after all. (Whenever I get to that point again hopefully someone will tap me on the shoulder and wake me up.)
We should always, always strive to create something memorable. (Click to Tweet)
In order to do that we need to write what needs to be written.
Write what you believe in, what you care about, and tell it like you see it. (Click to Tweet)
We've got enough watered down work available already. We don't need more of the same-same.
If you're going to write publicly, then stand up and stand out, say it like you mean it, and dare to be remarkable. And if you do, you'll have the opportunity to do the one thing most people who publish fail to do, become unforgettable.
Yes, you run the risk of ticking off a few readers. But guess what? You also run the risk of inspiring, encouraging and motivating them.
We've got to stop playing it so damn safe. Write something thought-provoking and let the sparks fly. Be audacious and publish work that actually matters.
By all means, be respectful and lawful, but by goodness, be memorable.
Otherwise, what's the point?
Are you with me? Share in the comments.