Note: This is a guest post by Emily Johnson, she's a blogger and a content strategist at omnipapers.com. She is also a contributor on various websites about career advice, productivity, work issues, blogging and writing. You can follow her on Twitter.

"If you want to write better, read more."
Have you ever heard this advice? This advice can be found all over the web. Even Stephen King tells us that if you don't read, you don't have the tools to write.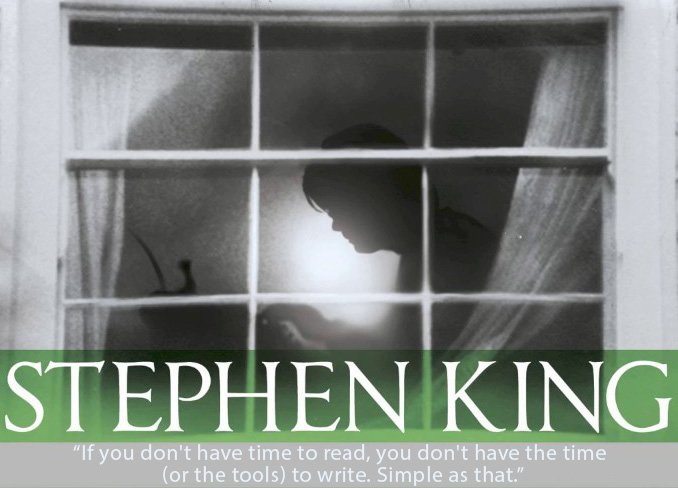 As a blogger, a freelance writer, and a bookworm, I recently asked myself whether the above advice is true and worth following. Does reading other people's books really make us better writers?
Here is what other people say. Reading helps you to:
Find inspiration,
Gain knowledge,
Learn a genre,
Improve your vocabulary,
Learn from the best writers.
Right. The last point above is especially interesting. You learn from the best writers.
Sounds wonderful. I love the idea of learning from professional authors. But, what do you actually learn by reading their works?
Did I learn something about writing by reading hundreds of books?
As a matter of fact, yes, I did.
I'm going to show you 10 books (or series of books) that had the greatest impact on my writing skills.
I wonder, have you also read them?
L. James, "50 Shades of Grey" Trilogy (published in 2011-2012)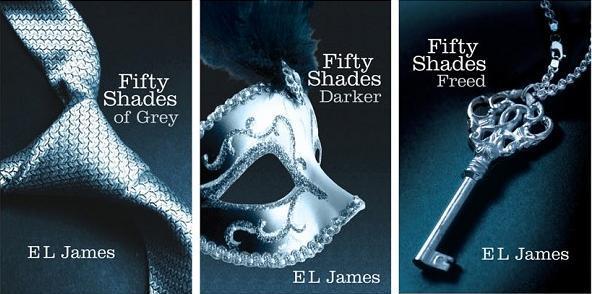 Lesson: The style of writing doesn't matter as long as the topic is exciting.
I think there isn't a single person on this planet who wouldn't have heard about "50 Shades of Grey" trilogy. What do we know about it?
It's the bestselling erotic romance, which…
Has sold over 125 million copies worldwide, and…
Gives the most lessons on how NOT to write. 
The book is full of laughable phrases, creepy descriptions, and weak, boring words.
What did I learn about writing after reading James's novels? I learned that you don't need great writing skills to write a text that will be read by thousands of people. All you need is an exciting, often taboo, topic. 
Suzanne Collins, "The Hunger Games" Trilogy (published in 2008-2010)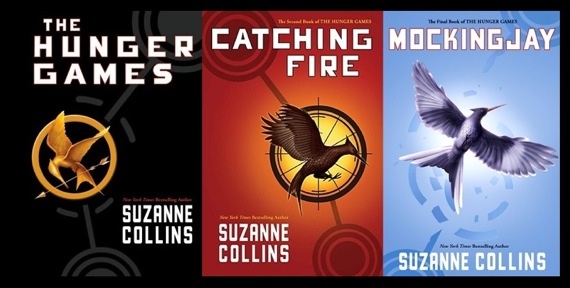 Lesson: Writing from the 1st person perspective helps you to better develop your character.
Before reading "The Hunger Games," I didn't appreciate the 1st person narration.
However, after reading Suzanne Collins's novels, I realized that 1st person narration has got a number of advantages:
You go "inside" a protagonist's head,
You see what they see and feel what they feel, and…
You understand them better.
For a writer, on the other hand, 1st person narration is more natural than the 3rd person narration. After all, it's much harder to write a story having your attention split between several people's perspectives than focusing on one.
Trudi Canavan, "The Black Magician" Trilogy (published in 2001-2003)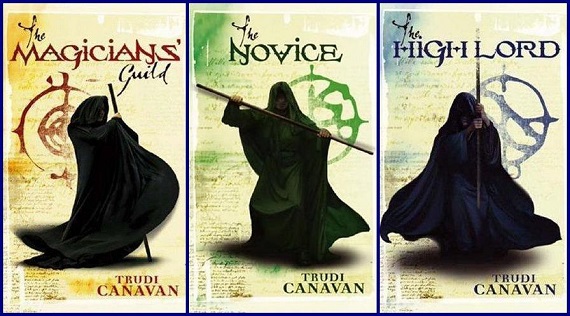 Lesson: It's possible to write something fresh, new and unique by using an old, and often, unoriginal motif.
Nowadays, many writers find it hard to write something new and creative. After all, most topics have already been covered. Also, using the same motifs or points of view can be boring for your readers.
However, Trudi Canavan proves that you don't have to be 100% original to achieve success. Take her "The Black Magician" trilogy as an example. In her novels, she uses the same motif that J.K. Rowling does in "Harry Potter" series: a person who learns he or she has got special powers and enters a school of magic.
Quite unoriginal, you could say, but the key to success is to take something old and add your own unique perspective to it. Just like she does. Read the book to find out.
Philip Pullman, "His Dark Materials" Trilogy (published in 1995-2000)
Lesson: Your writing can have a strong influence on people.
Philip Pullman is an atheist who conveys his personal beliefs through his writing, thus, making people question their own faith and what they hold as true and real.
The most interesting creation of his is the daemon (pronounced "demon") creature. In his books, daemon is a human soul in a shape of an animal. It's a living creature, walking side by side with humans.
Pullman is also the master of creating a compelling story that, at the same time, is a critique (in this case, of church and religion). When you read his novels, you see that his views and opinions are very provocative, but also inspiring and fascinating. Once you read the trilogy, your way of thinking can change, which makes Pullman one of the most powerful writers I have read.
George R.R. Martin, "A Game of Thrones" Series (published in 1996+)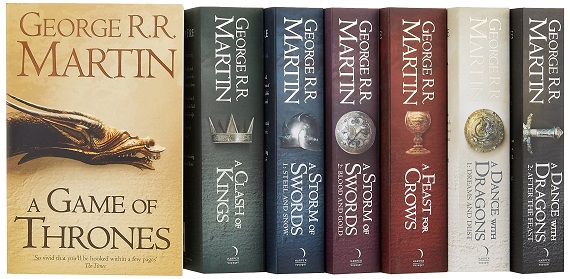 Lesson: Devoting one chapter to one character organizes the book and gives readers a lot of freedom in reading.
George R. R. Martin's books are a masterpiece, there is no denying. They are engrossing from the very beginning and keep you in suspense until the end.
What makes George Martin's novels special is not only the story he tells, but also how he tells it. Every chapter is devoted to one character only. This strategy is great for organizing your book.
Also, readers have a lot of freedom in reading. They can either jump from chapter to chapter and read about one character at a time, or follow the chapters as they are from the beginning. Either way, you can't get lost. 
Ken Follett, "The Pillars of the Earth" (published in 1989)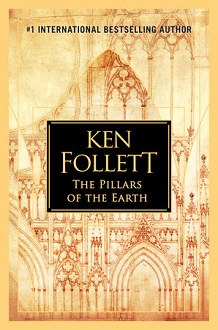 Lesson: You can tell a marvelous story about an ordinary topic.
What can you write about building a cathedral? Ken Follett proves us that you can write quite a bit. In his book, not only does he tell us a story of building a church, but also describes the life of people in the Medieval times. How they strived to survive, how they fought for power and what they did for God's glory.
When you read the novel, you see that building a cathedral serves as a background for many intrigues and a bit of romance that will keep you in suspense till the end.
Thus, it doesn't matter what topic you choose. What matters is what you add to it. Some intrigue, romance and fight for power and a story's ready.
Jean M. Auel, "Earth's Children" Series (published in 1980-2011)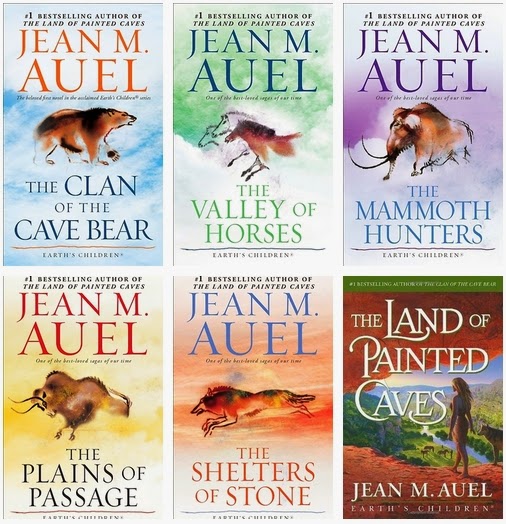 Lesson: Your story becomes more believable to your readers if it's well-researched. Be meticulous in your descriptions.
Jean M. Auel's novels are set in prehistoric Europe and tell a story of a Cro-Magnon girl who is raised by a group of Neanderthals.
In order to write her books, Auel needed to do an extensive research about the Ice Age. Not only did she read many books about prehistoric era, but also joined a survival class in order to learn the primitive methods of building shelter, starting fire or tanning leather. All the knowledge she gained she used in her novels.
I must admit, I have never read as convincing and credible story as the one written by Jean Auel.
Agatha Christie, "And Then There Were None" (published in 1939)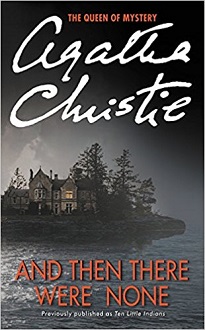 Lesson: Make a plan of what you're going to write before you start writing it.
Agatha Christie taught me the strategy of writing. If you take a look at any of her novels, you see that she wasn't a spontaneous writer. She always had the whole plot complete in her mind before she started writing:
She would decide how the murder would be committed,
Who would commit it, and…
What was the motive.
The strategy made her stories logical, well-thought-out, smart and thus, appealing to people.
Charles W. Chesnutt, "The House Behind The Cedars" (published in 1900)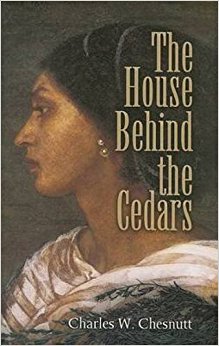 Lesson: If you want to make a realistic character, pay attention to the way they speak.
"The House Behind The Cedars" is a complex book touching such topics as discrimination, identity issues and the idea of racial passing.
What Chesnutt's novel taught me is not only the troubles of life of a biracial person, but also what makes a character credible. If you take a closer look at the book, you notice that not all characters speak English well. Some make mistakes or speak with their own dialect. This strategy makes them more real.
Bram Stoker, "Dracula" (published in 1897)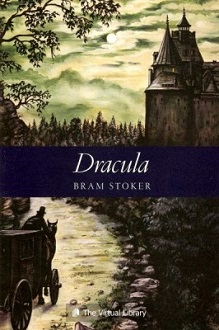 Lesson: Writing a book in letters helps your readers better understand your protagonist.
"Dracula" is an epistolary novel. It has always made me wonder how amazing and powerful strategy it is to write your story in letters. It gives your readers a possibility to get to know your character on a more "personal" level.
These days writers simply employ 1st person narration to better develop a character. However, epistolary novels have something special about them. When you read them, you feel as if you were reading someone's personal diary. Do people lie in their journals? I would say it's quite unlikely.
Thus, letters help you to better develop your character and make the story more credible.
Final Thoughts
There are many articles about how to write an essay, a book or a perfect blog post, but hardly any tells you how you can improve your writing simply by reading books.
Although I'm not a novel writer, the above books taught me several important lessons about writing that helped me become a better blogger:
Best articles are always well-researched,
Personal stories draw people's attention more than others because you can relate to them,
You can write about any topic provided that you add a unique point of view to it,
By organizing your article, you help people follow your arguments,
Your opinions can have a huge impact on your audience.
Have you also read the above books and learned something vital from them? Is there any other book that influenced your writing?
Tell us about that in the comments below!
And remember…
If you want to write better, read more!