Welcome to the 4th annual writing blogs awards 2017!
This year represents a change in the title as: The Best Writing Blogs for Writers Awarded by PositiveWriter.com.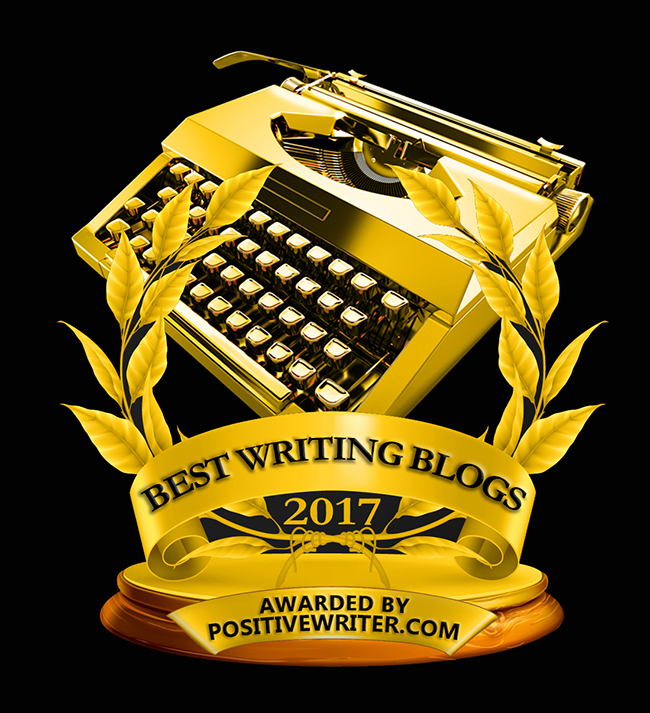 Readers: Bookmark this post, as this list represents the best of the best and is a great place to find motivation and inspiration, as well as exceptional knowledge about our craft.
There are so many more brilliant writing blogs out there, so if your favorite didn't make the list, be sure to nominate next year. This list represents the top 50.
Champions: A badge is located below the list if you would like to display your awesomeness on your sites. All of you have an open invitation to guest post here on Positive Writer in 2017.
With tens of thousands of social shares and millions of views for 2014, 2015 and 2016, this annual award has taken on a life of its own and for that I'm grateful. These blogs deserve the recognition and it's my honor to support them.
!!!> CONGRATULATIONS <!!!
Our champions:
(In no particular order.)
The Write Practice
Awesome post: How to Write Like Stephen King
Jerry B. Jenkins
Awesome post: How to Get Your Writing Noticed by a Publisher
Terrible Minds
Awesome post: How To Create Art and Make Cool Stuff In A Time Of Trouble
Goins Writer
Awesome post: The Secret to Developing a Regular Writing Habit
Tara Lazar
Awesome post: Crafting Seasonal Stories that Sell with Anika Denise
The Writers Alley
Awesome post: Keeping the Love of Writing Alive
Writers In The Storm
Awesome post:  7 Things Authors Must Do Differently in 2017
Steven Pressfield
Awesome post: Make the Stakes Life-and-Death
Self-Publishing School Blog
Awesome post: PR for Authors—How to Promote Yourself & Your Books
Write to Done
Awesome post: 10 Best Creative Writing Exercises
Writer's Digest
Awesome post: The Copy Editing and Proofreading Checklist All Writers Need
Writers Helping Writers
Awesome post: Finding the Sweet Starting Spot for Your Story
 Live Write Thrive
Awesome post: 25 Ways Writers Can Impress a Publisher
Helping Writers Become Authors
Awesome post: The #1 Way to Write Intense Story Conflict
The Creative Penn
Awesome post: Thinking About Quitting Your Day Job To Become A Full-Time Writer? Tips From CJ Lyons And Joanna Penn
Jane Friedman
Awesome post: Building a Platform to Land a Book Deal: Why It Often Fails
 Make a Living Writing
Awesome post: What IS Freelance Writing? Answers to the Awkward Newbie Questions
Jody Hedlund
Awesome post: 3 Tips to Help Increase Writing Output
Writers Edit
Awesome post: 5 Surefire Ways To Raise The Stakes Of Your Story
Men with Pens
Awesome post: Are you writing the wrong words?
Curiouser Editing
Awesome post: 10 Ways to Make Your Editor Cry
The Book Designer
Awesome post: A Life of Creativity
Jennifer Blanchard
Awesome post: The Master Guide to Selecting the Best Book Editor For You
The Write Conversation
Awesome post: Writing Through the Tough Times Brings Discovery
The Word's Greatest Book
Awesome post: Want a Traditional Publishing Contract? Do Your Homework
Writer Unboxed
Awesome post: Reading While Writing
Better Novel Project
Awesome post: 9 Surprising Reasons You Need 20 Characters to Start a Book
Writers Write
Awesome post: 10 Tips To Help You Write More Effective Emails
The Write Life
Awesome post: Need Writing Inspiration? Try This Cool Brainstorming Technique
Steve Laube
Awesome post: Writers Learn to Wait
Two Drops of Ink
Awesome post: How to Write the Tough Stuff
Lauren Sapala
Awesome post: Calling Bull… On The Myth That Every Writer Needs To Grow A Thick Skin
Kidlit 411
Awesome post: Legal Resources for Creatives
The Bookish Fox
Awesome post: What To Do When A Critique Makes You Feel Like Charlie Brown
Marcy McKay
Awesome post: 4 Potential Pitfalls with a Book Launch
ProWritingAid
Awesome post: How to Foreshadow Like Alfred Hitchcock
Lisa Tener
Awesome post: 7 Quick Writing Tips (and Editing Advice) to Bring Your Words to Life
The Kill Zone
Awesome post: Epic Intimacy and Point of View
Never too Late to Write
Awesome post: Want to Quit Your Day Job?
Go Teen Writers
Awesome Post: The Writer vs The Author
Writers and Authors
Awesome post: 7 Things I Have Learned Thus Far as an Indie Author
Books & Such
She's Novel
Awesome post: My Novel Outlining Process
Reedsy
Awesome post: How to Start a Story: 9 Tips From Our Editors
Dead Darlings
Writerology
Awesome post: How to Set Super Effective Goals (With the Help From Psychology
Jenny Bravo
Awesome post: How to Write When You Feel Stuck
LittleZotz Writing
Awesome post: Handling Criticism and Naysayers as a Freelancer
What Is A Plot
Awesome post: The Ninja Writer's Secret Weapon
David Villalva
Awesome post: The Great Storytelling Hoax: Why Fear is the True Path
Tweetable:
The 2017 Best Writing Blogs ROCK! Check them out.
Badge: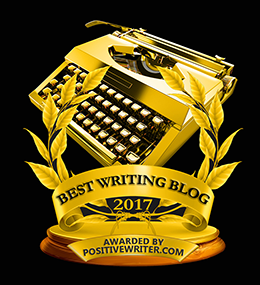 Feel free to post the badge in your blog's sidebar and link it back here to this post.
Join me in congratulating the champions in the comments.