I need YOUR help!
Last year I started the year off right by listing the 25 Top Writing Blogs, and I'm going to do it again in 2015. This time I'd like your help with choosing the best blogs. I'm also going to expand the list to the Top 50.
How can you help? I'm glad you asked….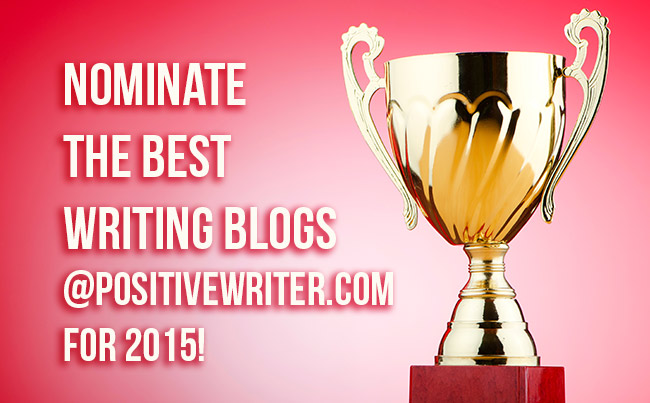 It's easy to help create the list:
Post a link to your favorite writing blog in the comments. Optionally, it would be even cooler if the link you provide goes directly to your favorite post on your favorite writing blog.
You can nominate 2 writing blogs.
Blogs with more than one nomination will be given priority to making the list.
The nominated blogs can have more than one author per blog and can be about other topics, as long as writing is the main topic.
The final date for nominating is 15 January.
Post your nominations in the comments.
(Subscribe to be notified who makes the list.)