I hope you enjoy the quotes. Feel free to share, print, and re-post. Click images for the high resolution versions.
Writers Are Cool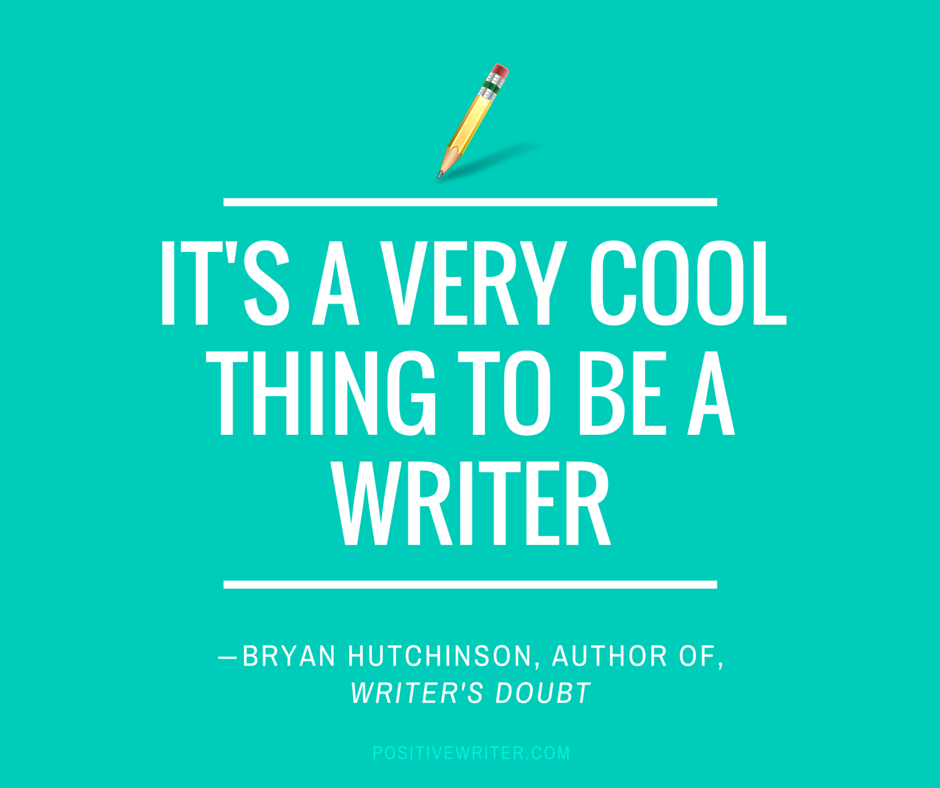 It's a very cool thing to be a writer. (Click to Tweet)
Be Patient and Keep Writing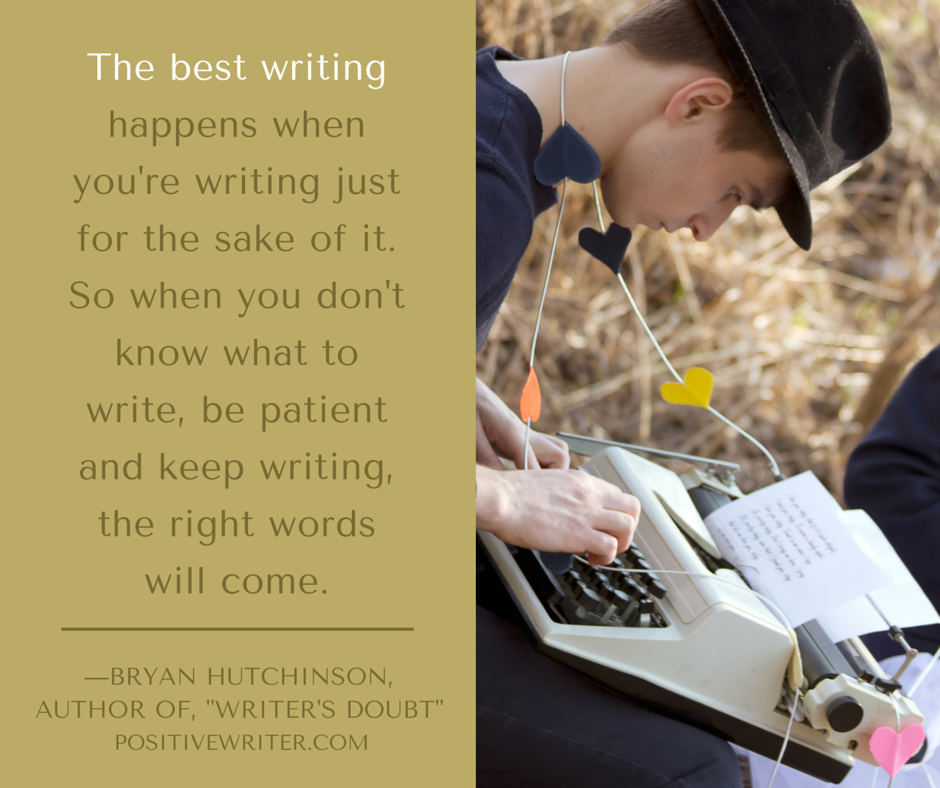 The best writing happens when you're writing just for the sake of it. So when you don't know what to write, be patient and keep writing, the right words will come.
Use Tact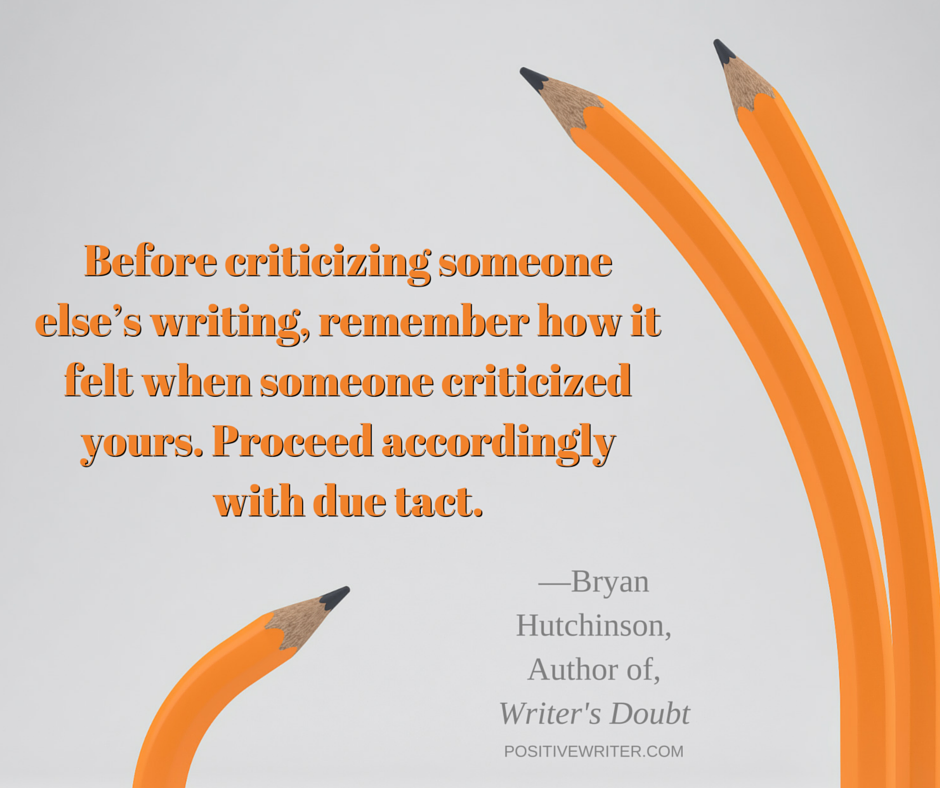 Before criticizing someone else's writing, remember how it felt when someone criticized yours. Proceed accordingly with due tact.
Writers Are Weird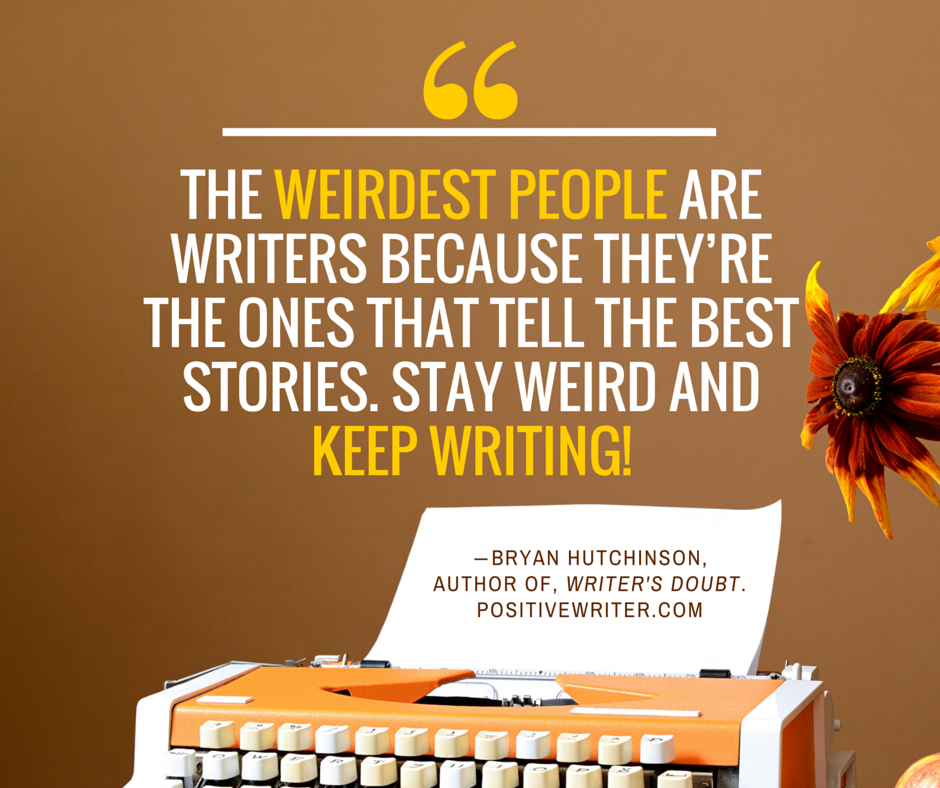 The weirdest people are writers because they're the ones that tell the best stories. Stay weird and keep writing!
You're Not Perfect and That's Okay!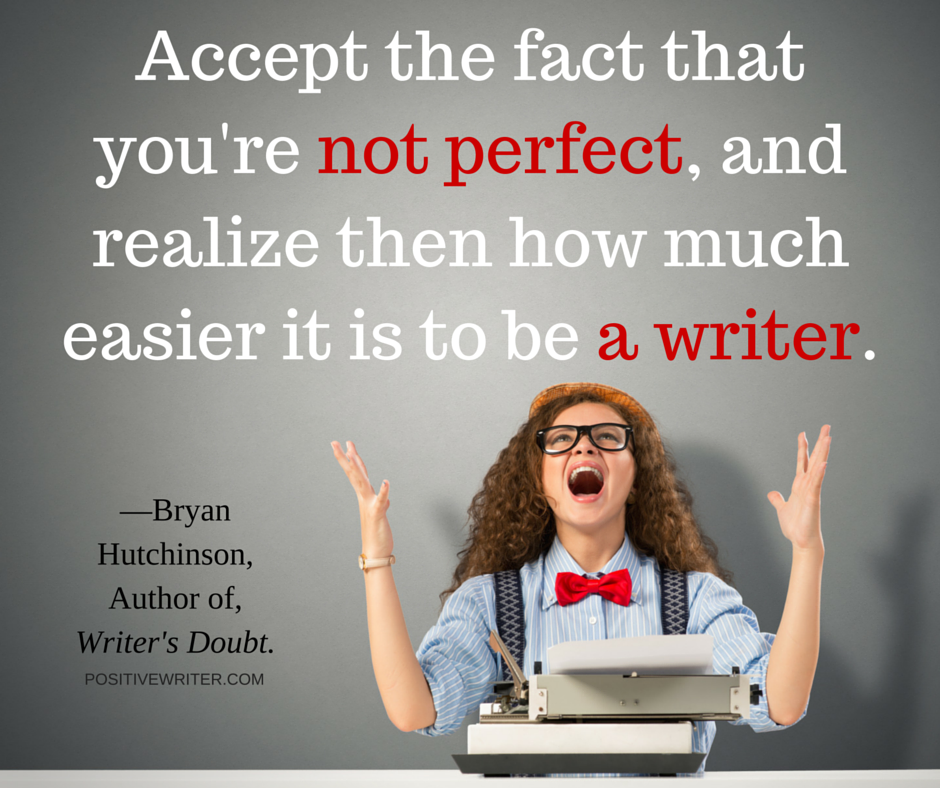 Accept the fact that you're not perfect, and realize then how much easier it is to be a writer.
Congratulations! You're A Writer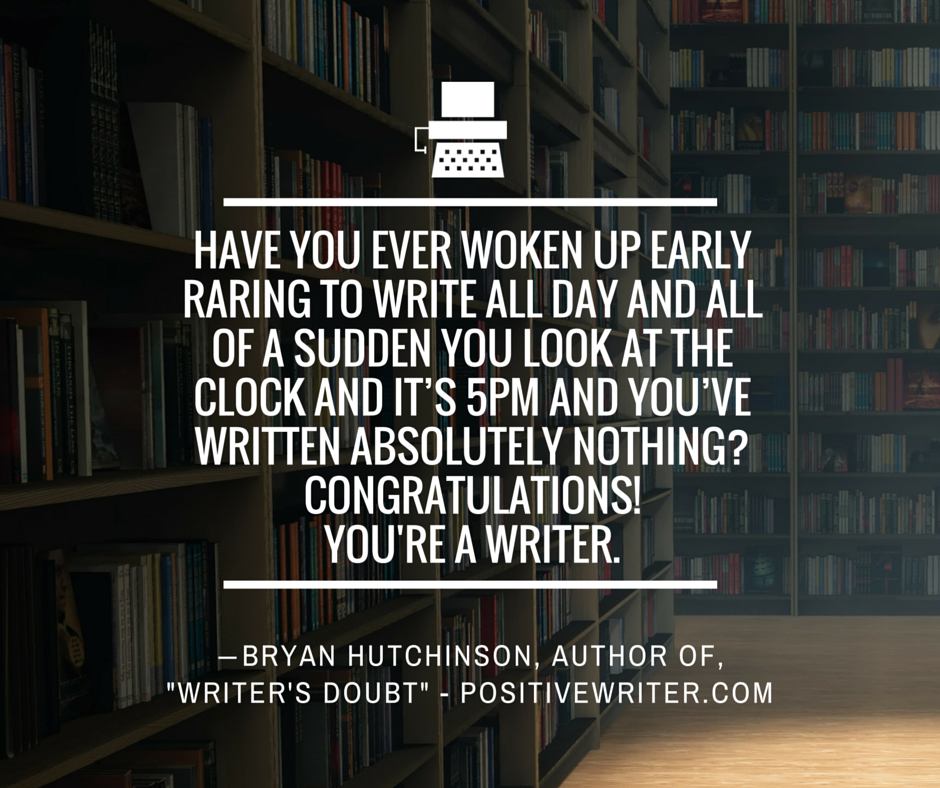 Have you ever woken up early raring to write all day and all of a sudden you look at the clock and it's 5pm and you've written absolutely nothing? Congratulations! You're a writer.
No Fear and No Doubt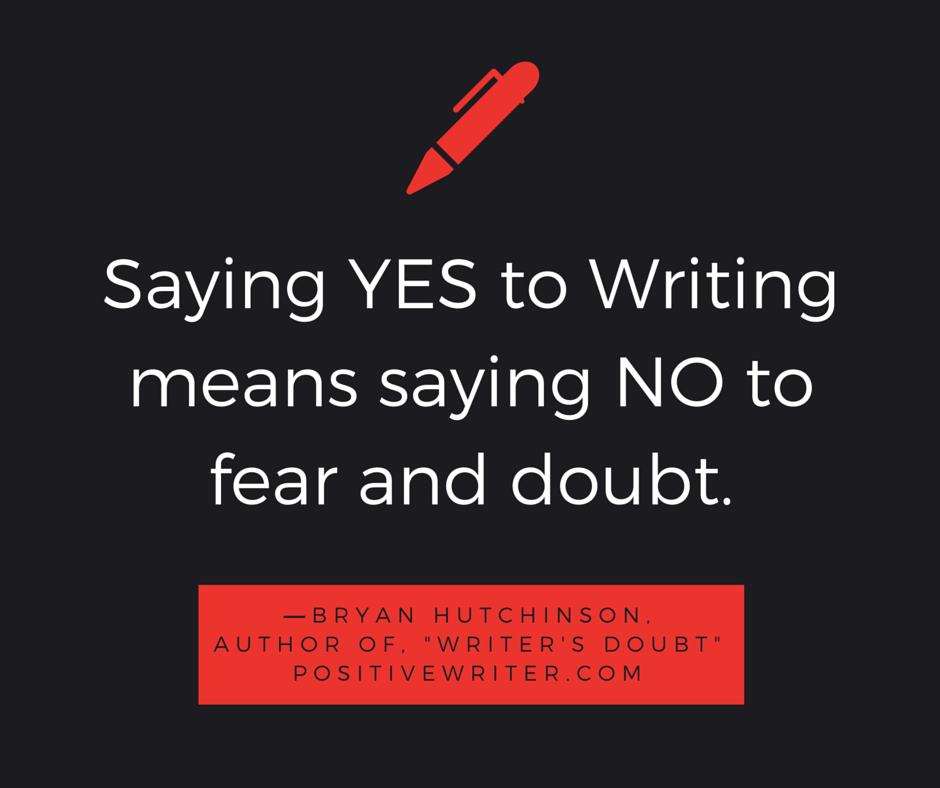 Saying YES to Writing means saying NO to fear and doubt. (Click to Tweet)
Write to The End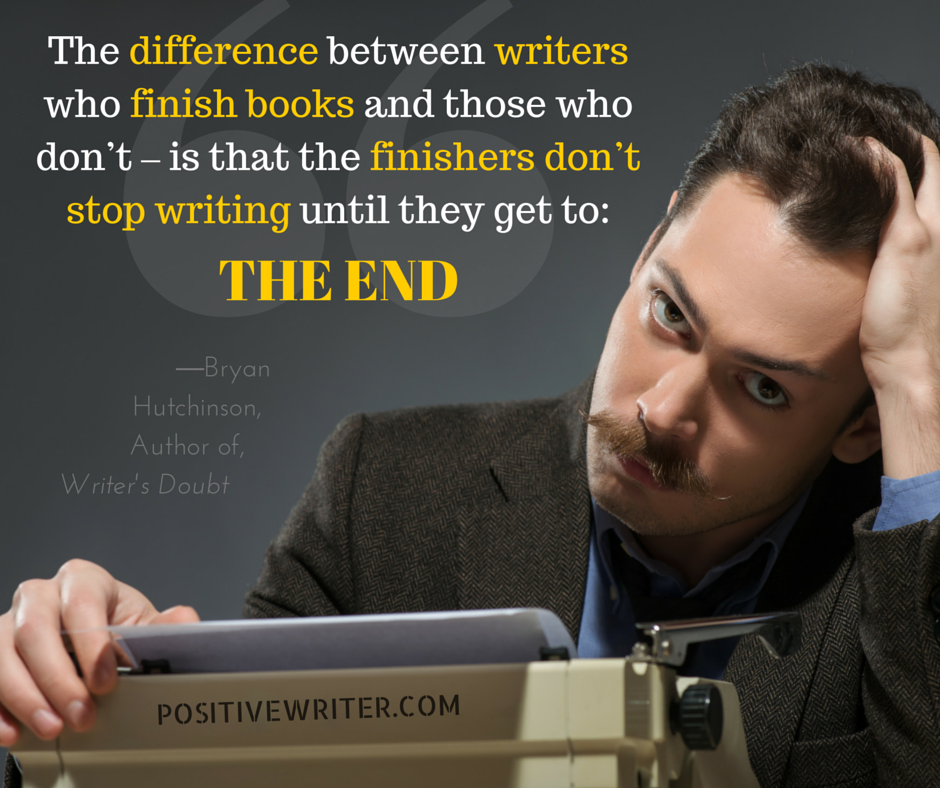 The difference between writers who finish books and those who don't – is that the finishers don't stop writing until they get to: The End
A Kick in the Butt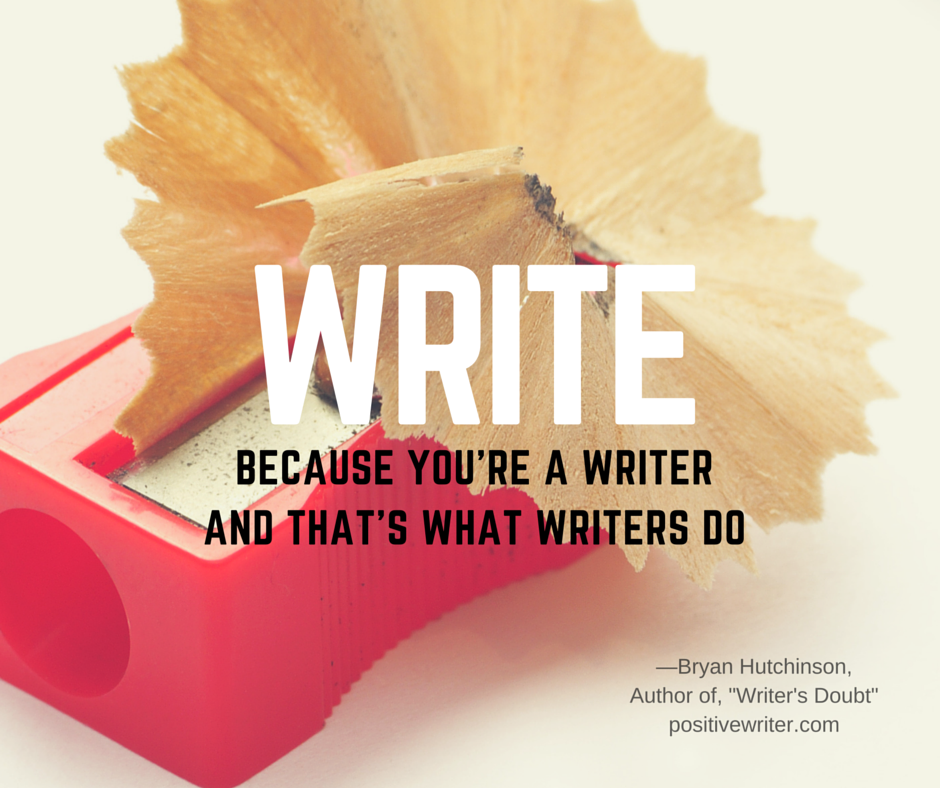 Write. Because you're a writer and that's what writers do. (Click to Tweet)
Super Heroes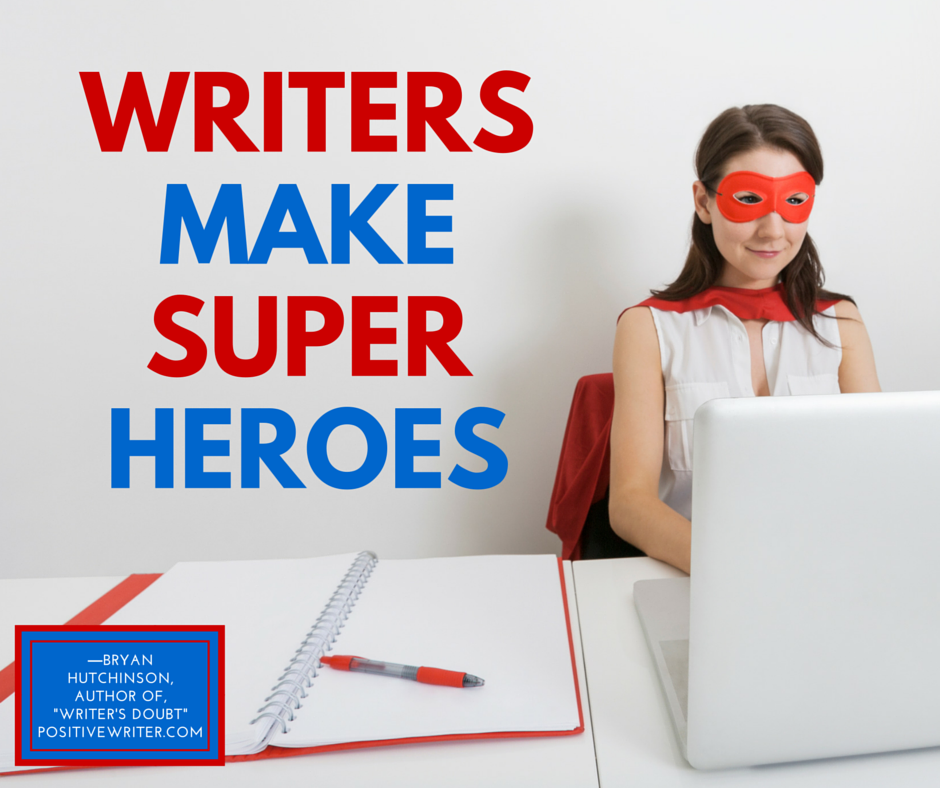 Writer's Make Super Heroes. (Click to Tweet)
FEAR IS A PROMPT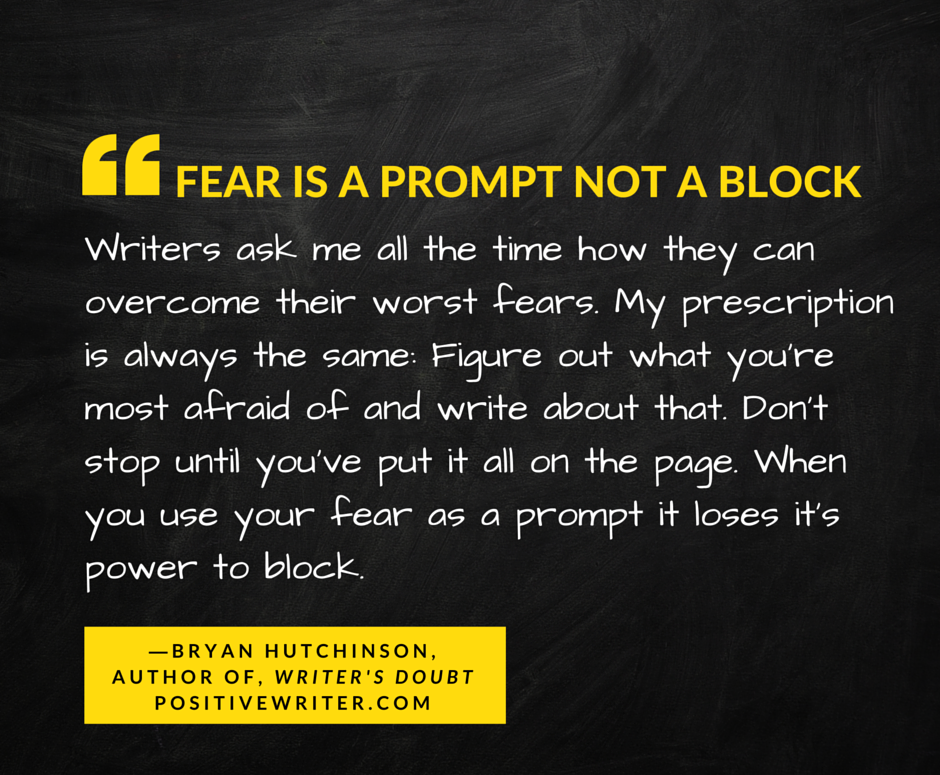 Writers ask me all the time how they can overcome their worst fears. My prescription is always the same: Figure out what you're most afraid of and write about that. Don't stop until you've put it all on the page. When you use your fear as a prompt it loses it's power to block.
Write Anyway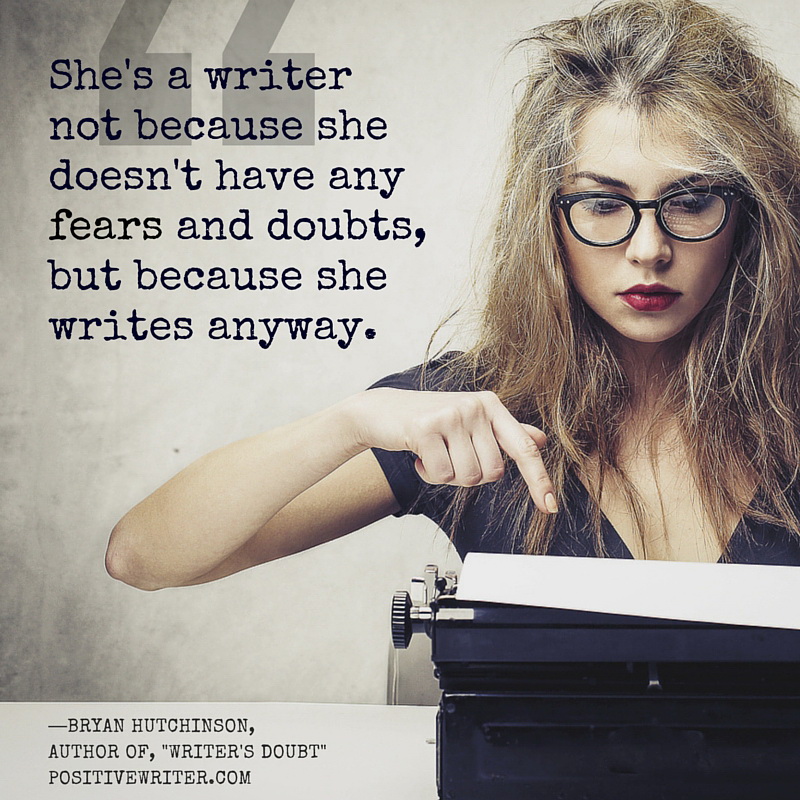 She's a writer not because she doesn't have any fears and doubts, but because she writes anyway.
Have Courage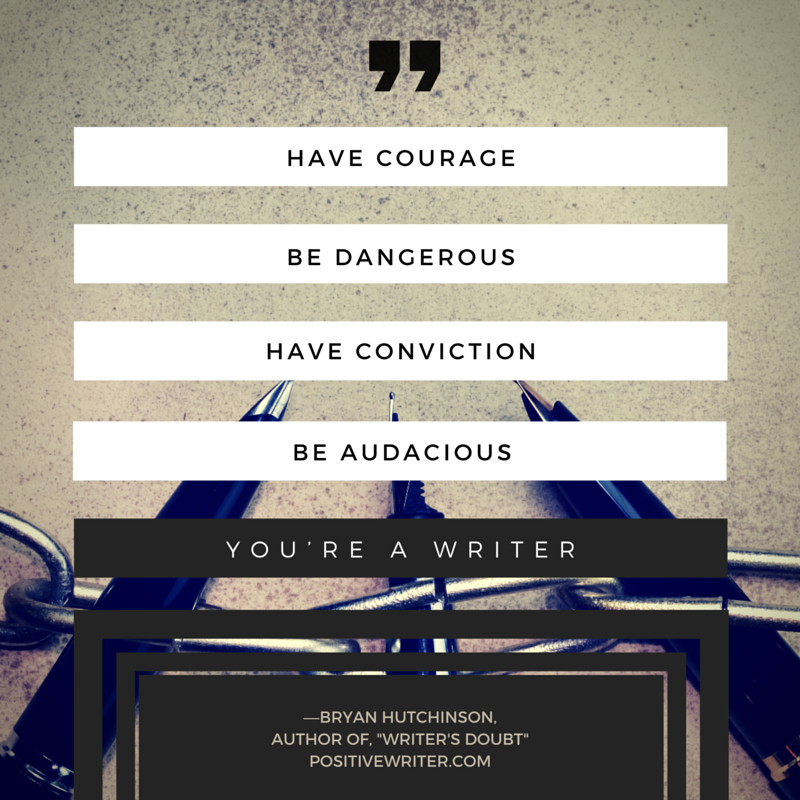 Have courage. Be dangerous. Have conviction. Be audacious. You're a writer!
Just Write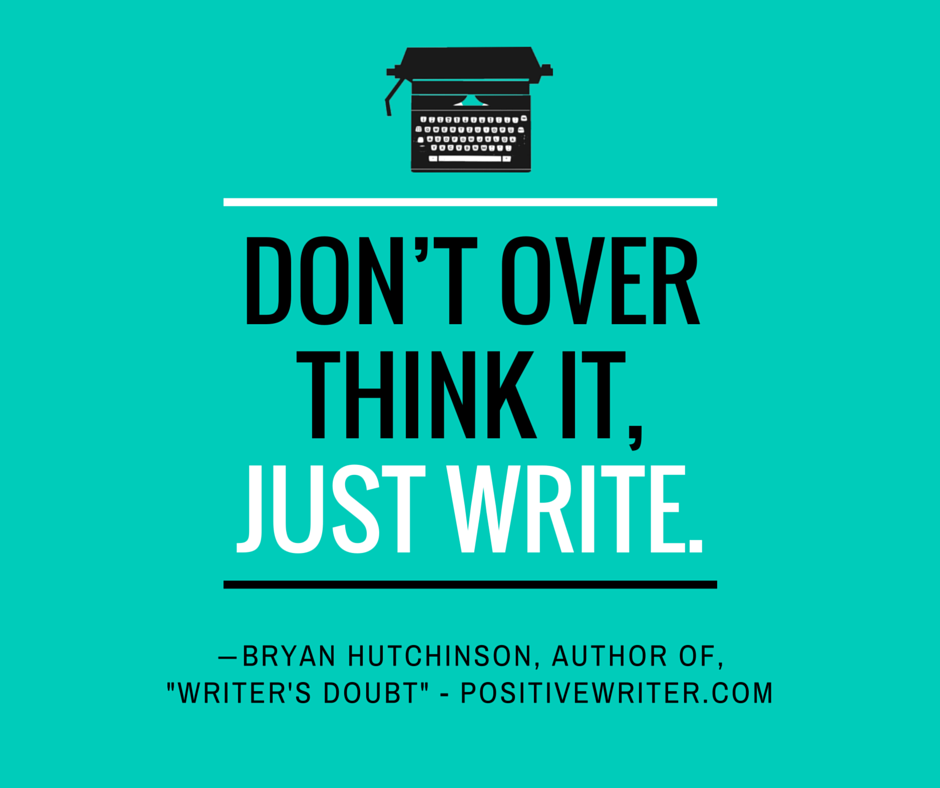 Don't over think it, just write. (Click to Tweet)
Complement Someone's Writing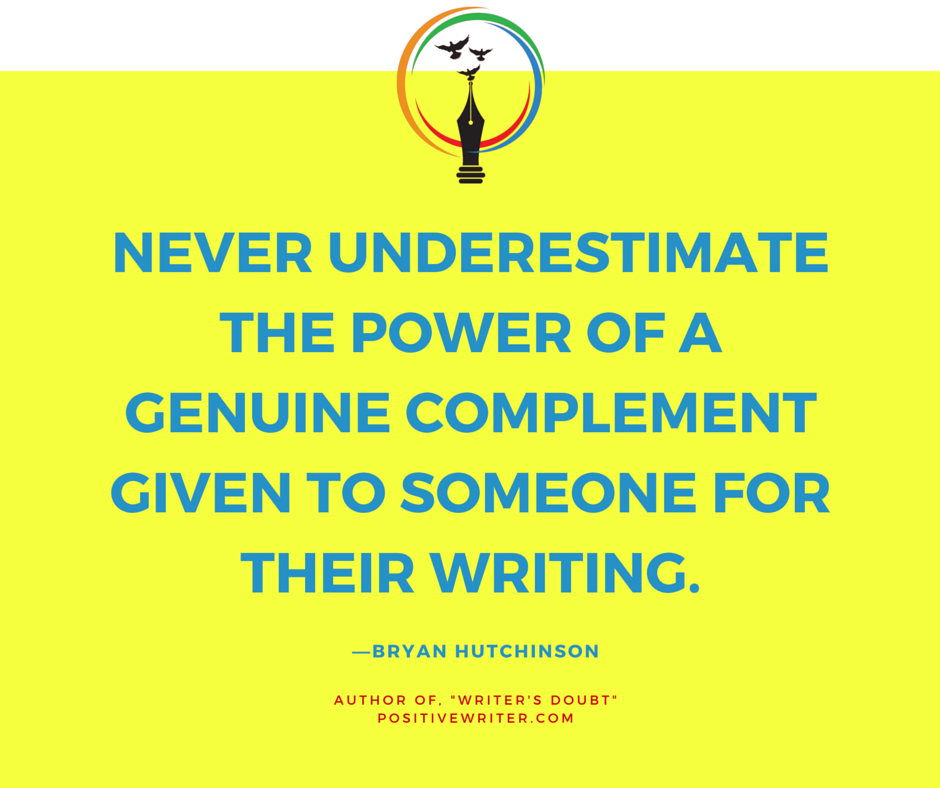 Never underestimate the power of a genuine complement given to someone for their writing.
Critics Can Ruin Your Writing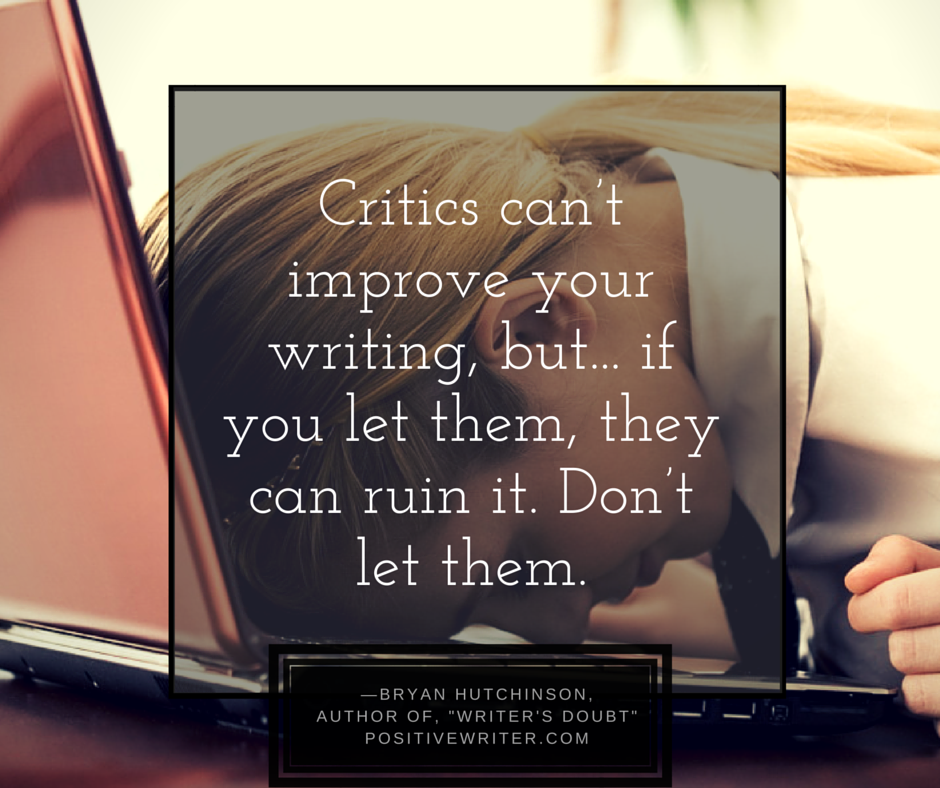 Critics can't improve your writing, but… if you let them, they can ruin it. Don't let them.
The Writer in You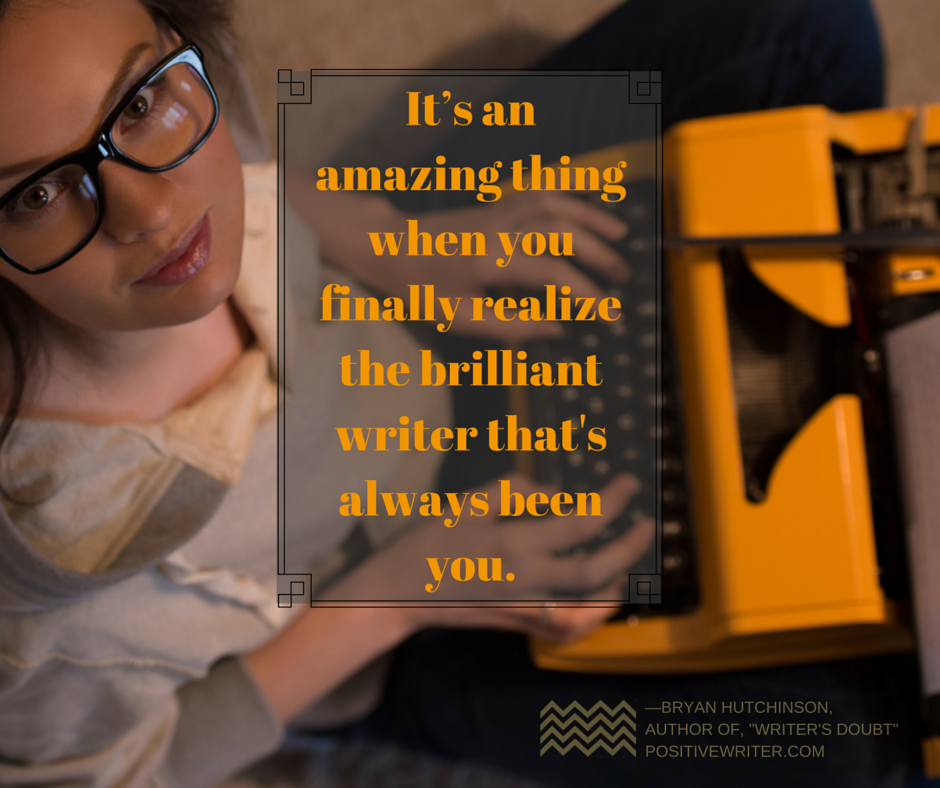 It's an amazing thing when you finally realize the brilliant writer that's always been you.
Normal Writer? Never!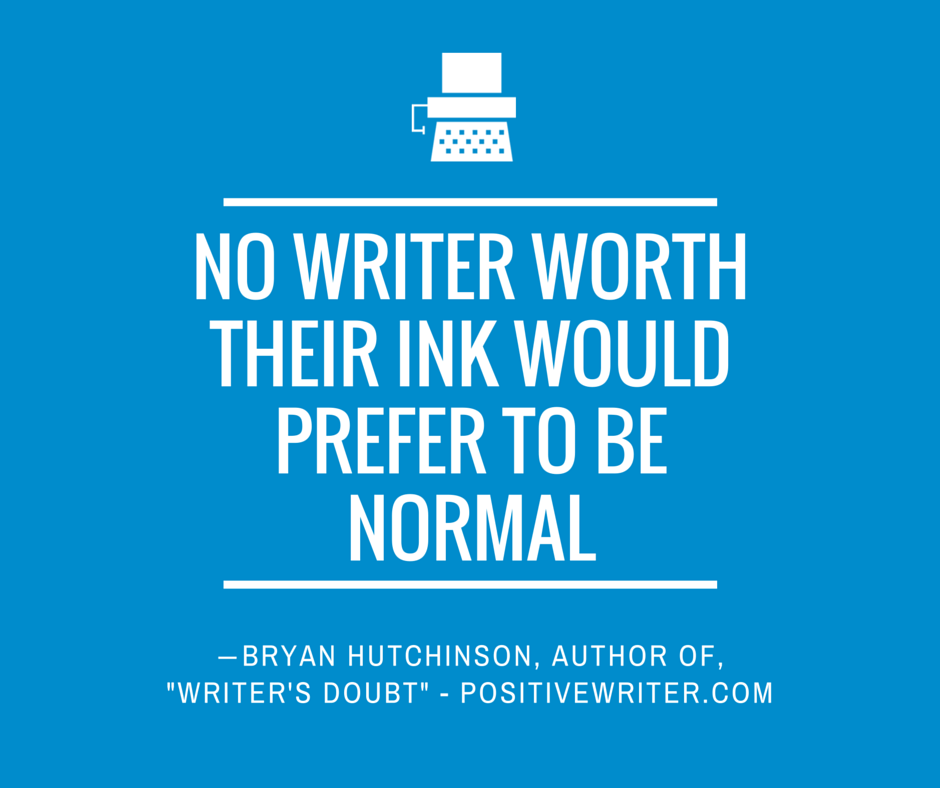 No writer worth their ink would prefer to be normal. (Click to Tweet)
Be the Best YOU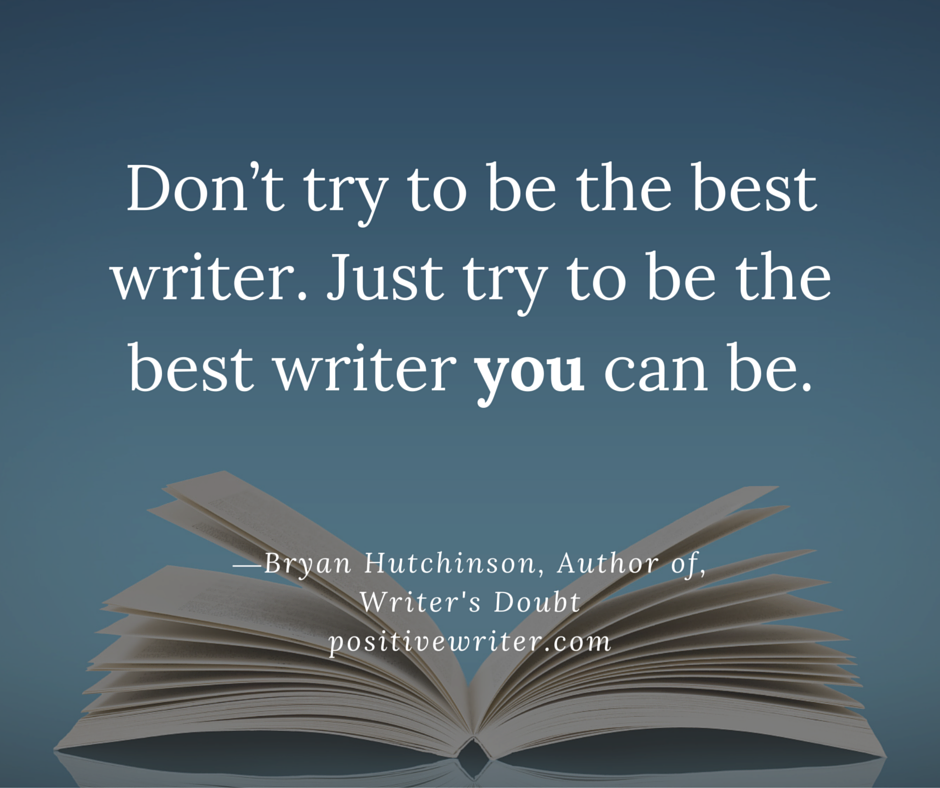 Don't try to be the best writer. Just try to be the best writer you can be. (Click to Tweet)
Potential as a Writer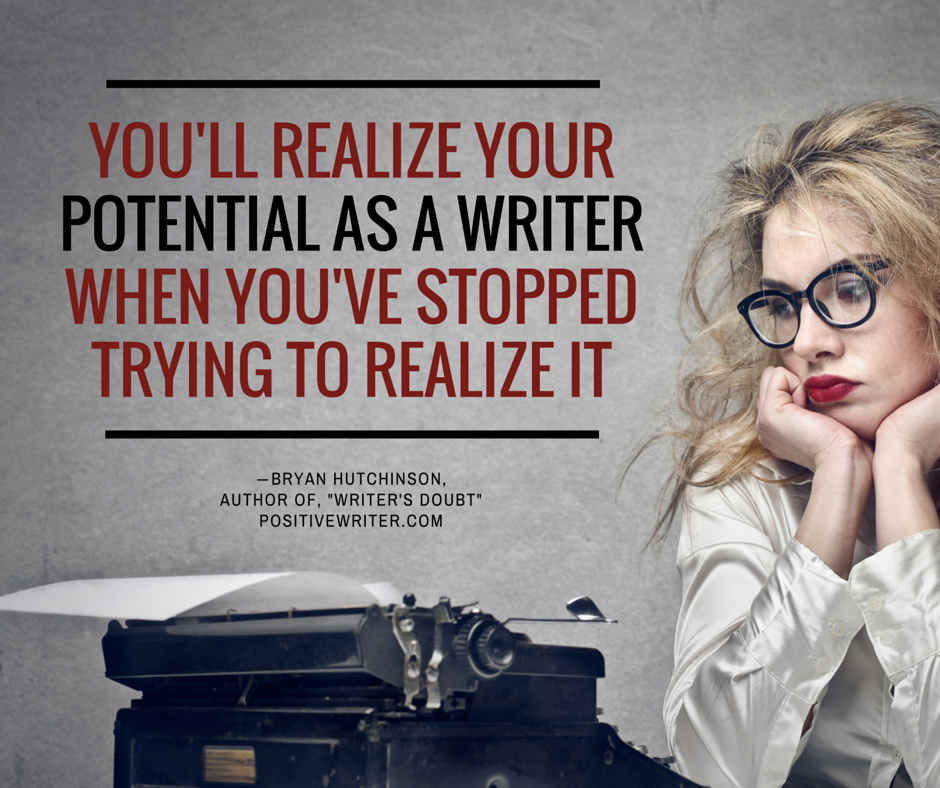 You'll realize your potential as a writer when you've stopped trying to realize it.
Immortality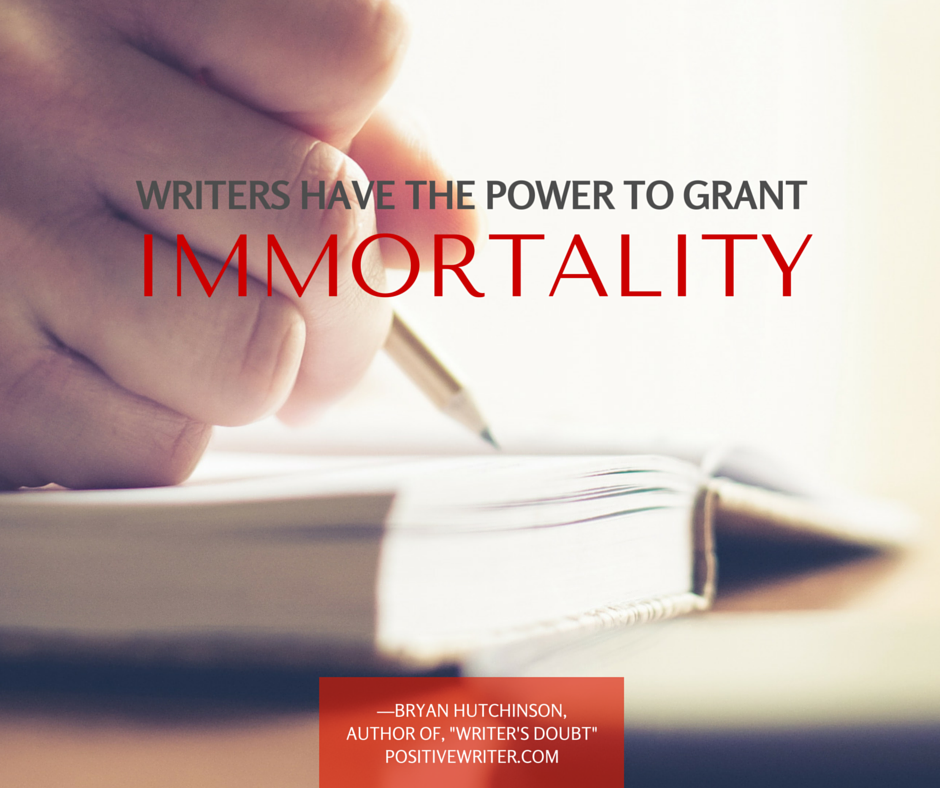 Writers have the power to grant immortality. (Click to Tweet)
Immortality. Indeed. Let's use our power for good, but, of course, ever good story needs a villain too.
I hope you enjoyed the memes, and again, feel free to share, print, and re-post. I only ask that if you re-post any on your blogs that you link back to this post.
Which one was your favorite? Let me know in the comments.